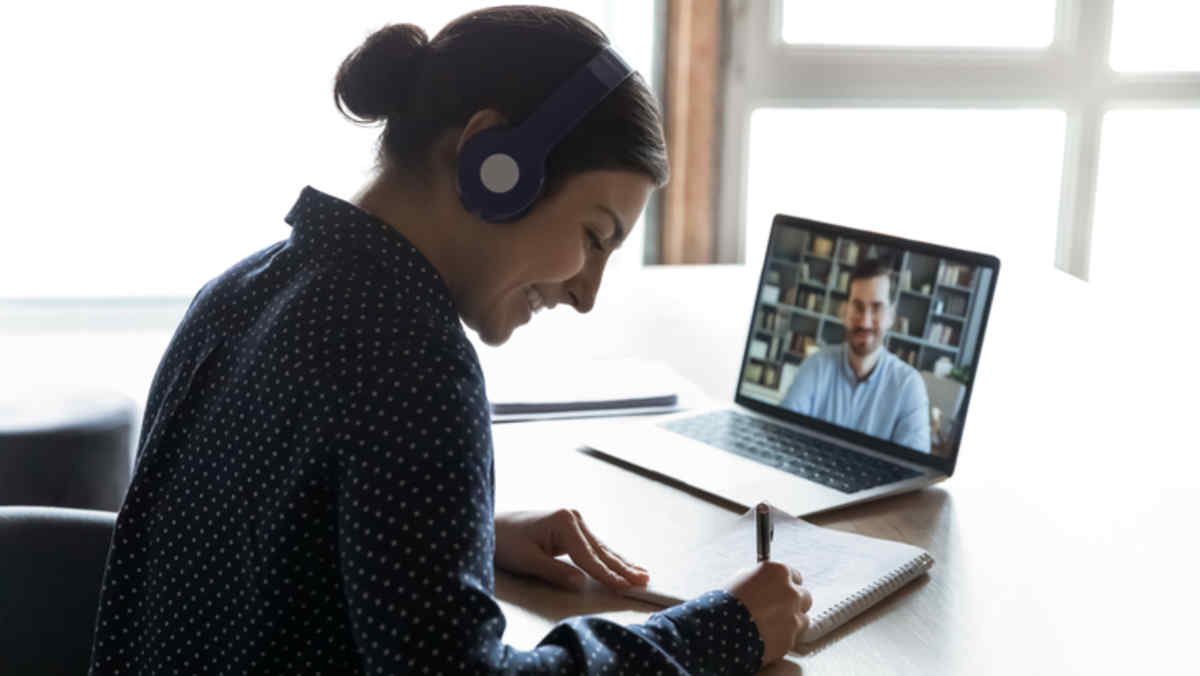 ​Over the past year, employers have made significant changes to their hiring practices to ensure the safety of potential and current employees. Remote hiring for professional workers has become the norm and is a practice that is likely to continue, even after concerns about the COVID-19 pandemic have subsided. In fact, many employers are realizing the potential benefit of having access to talent around the country—or around the globe.
However, there are certain risks that employers need to consider when recruiting and hiring talent beyond their traditional market areas.
Employment Notices
First, organizations need to make sure that they are complying with requirements to make certain employment notices available in the remote environment, said Kelly DuFord Williams, founder and employment attorney at Slate Law Group in San Diego. These notifications cover the Family and Medical Leave Act, the Fair Labor Standards Act, the Employee Polygraph Protection Act, and the Uniformed Services Employment and Re-employment Rights Act, she said. She pointed out that the Department of Labor (DOL) recommends including a notice near the application form that says: "Applicants have rights under Federal Employment Laws," and including links to the required posters.
In addition, she said that individual states may have other laws regulating job postings that employers need to be aware of when recruiting remotely. "For instance, in Massachusetts, employers need to state compensation figures up front," she said. "Employers are also forbidden to ask about previous salary ranges in interviews with prospective employees."
Disparate Impact
The very nature of virtual interviewing presents some risks because of the technology required to make these interactions possible. Not all potential candidates have equal access to technology, which could give rise to disparate impact claims, said Ashley Rector, corporate counsel at Corporate Screening, a background screening firm in Cleveland. "Having multiple ways an interview can be conducted can alleviate this burden on employers," she said. In addition, "employers must accommodate for disabilities in a virtual world—make sure to provide guidance and steps in this respect."
Zoom Interviews May Raise Some Potential Risks
With so many interviews taking place via video platforms like Zoom, employers, HR professionals and hiring managers need to be aware of some potential risks that they may not have considered.
Employers are likely aware of requirements in certain states to ensure that prospective employees know they are being recorded. However, said Noam Cohen, founding partner of CGL LLP, "there's another important consideration here: What would happen if an employer didn't conduct a proper interview and the candidate, unbeknownst to the employer, recorded and shared the interview online? This could have a damaging impact on the employer's reputation and also lead to claims against them." To minimize this risk, Cohen recommended that employers:
Consider having candidates sign a nondisclosure agreement before they join the interview.
Ask candidates to sign an agreement stating that they won't record and/or publish the interview anywhere.
Train interviewers on appropriate interviewing tactics and questions and ensure they stick to either a script or a well-defined framework.
Make sure interviewers have gone through discrimination training to ensure a fair and compliant interview process.
Security and Privacy Risks
Security risks may also arise when interviewing remotely, Rector cautioned.
"Businesses should ensure proper cybersecurity measures are in place for their organization," she said.
Megan Derguti, vice president of people with cloud-based legal service Rocket Lawyer in San Francisco, advised that HR professionals follow some best practices to secure confidential information during remote hiring, including "conducting the interview in a secure video/phone conference application, instructing the candidate to join the video conference from a private network [not a library or coffee shop], and using secure digital signature applications for any job offers and employment contracts."
These risks extend beyond the actual interview.
"It's important for businesses to be mindful of how they're sharing sensitive information with a remote candidate," said Jenna Saponaro, HR manager at Postali, a legal marketing firm in Columbus, Ohio. "Whether it's collecting HR information or having employees sign important documents, there needs to be a secure way to accomplish these important HR tasks," she said. She suggests using e-signature software that offers security to protect sensitive information.
"While candidates participating in the hiring process can't always hold a business liable for a data breach, businesses may face legal consequences if an investigation proves that the breach was a result of negligence and that they failed to inform the victims that their data was breached," Derguti said.
Distinguish Between Employees and Contractors
It's always been important for employers to clearly classify staff as either employees or contractors. When dealing with global talent pools, though, this becomes even more critical—and prone to risk.
Kim Chan is a lawyer and the founder and CEO of DocPro.com, an automated legal document creator in Hong Kong. DocPro.com has had some success with hiring foreign legal experts as overseas contractors, Chan said. However, "if you hire someone overseas as an employee, strictly speaking, you will need to establish a place of business there. This may lead to potential tax issues since your company may be deemed as generating income that is sourced in that jurisdiction."
Another complicating factor for companies hiring globally is that they will need to comply with local employment laws. Chan recommended hiring global talent as independent contractors, if possible. "They can work on a project and charge you on an hourly basis. They are responsible for their own tax, pension and business registrations and you are essentially a customer instead of an employer," he said.
Lin Grensing-Pophal is a freelance writer in Chippewa Falls, Wis.