As the end of the Spring semester approaches, Boston University is preparing for its summer terms in the Learn from Anywhere format — the third and likely final LfA implementation.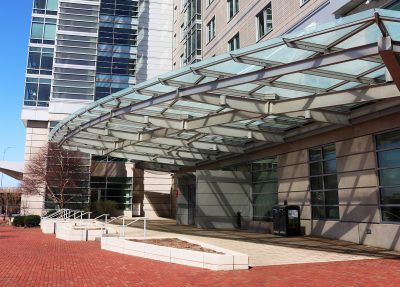 Although COVID-19 vaccine distribution is well underway in Massachusetts, with Phase Three for individuals who are 16 and older in Massachusetts to begin April 19, the University has moved some of its in-person programs and internships that typically come with on-campus housing to a remote format.
BU spokesperson Colin Riley said the University will continue to provide housing for students participating in summer courses, though not for other programs.
"We typically have a very active use of housing during the summer for events and conferences," Riley said. "Other programs, high school programs, camps, educational opportunities, those are not being held."
However, he said housing will be available for BU summer session students, the Class of 2024 College of General Studies' Boston-New England Program and those involved in the Center for English Language and Orientation Programs.
Traditionally, on-campus summer jobs such as orientation and other event-planning programs provide summer housing for students. However, similar to the previous year, many summer jobs did not grant on-campus housing this year because those positions became virtual, said Kevin Lynch, assistant manager at BU's Student Employment Office.
"I think each one of those departments [offered remote positions] just because of the pandemic and how most things have gone online," Lynch said. "I don't think they are offering housing this year or for this summer, unfortunately."
Shiney James, director of orientation at BU, said summer orientation positions such as program coordinators, who usually require in-person training over the summer, would not include housing this year.
"Our training this coming summer will be remote too," James said, "because we need to help our staff to have a presence online to engage with students and start up a conversation."
James added that orientation programs would be moved online to avoid creating crowded environments on campus that could risk the health of BU staff and students.
"Before the pandemic, we hosted orientations in person and we would have 600 to 800 students come," James said. "Since the pandemic, which started last year, we've been doing a live remote orientation because there's so many folks in stay-in-place orders, and we wanted to make sure folks are safe, as well as abide to state and local guidelines about gatherings in person."
While the number of in-person jobs have declined, Lynch said job opportunities overall have stayed the same due to an increase in remote positions.
"Jobs that didn't happen over the academic year were really made up for by [virtual] jobs," Lynch said. "The classroom moderator position, for instance, which was a new position that was created from the pandemic, and then all of the positions that were created at all of the testing facilities as well."
While there has been a potential decline of in-person, on-campus jobs offered by the University, Lynch said it is still too early to determine whether the number of jobs providing free housing for the upcoming summer have decreased.
To accommodate COVID-19 guidelines, Riley said students staying over the summer will need to continue taking COVID-19 tests and filling out the daily symptom surveys. The University will also provide quarantine and isolation housing for on-campus students when required.
"We put in place, with the best guidance, all these public health measures and protocols, and it's worked by and large, it's enabled us to continue through the Fall and into the Spring," Riley said. "It's been a very challenging year for everybody, and I think we're all hopeful that it will be over or in the rearview mirror soon."