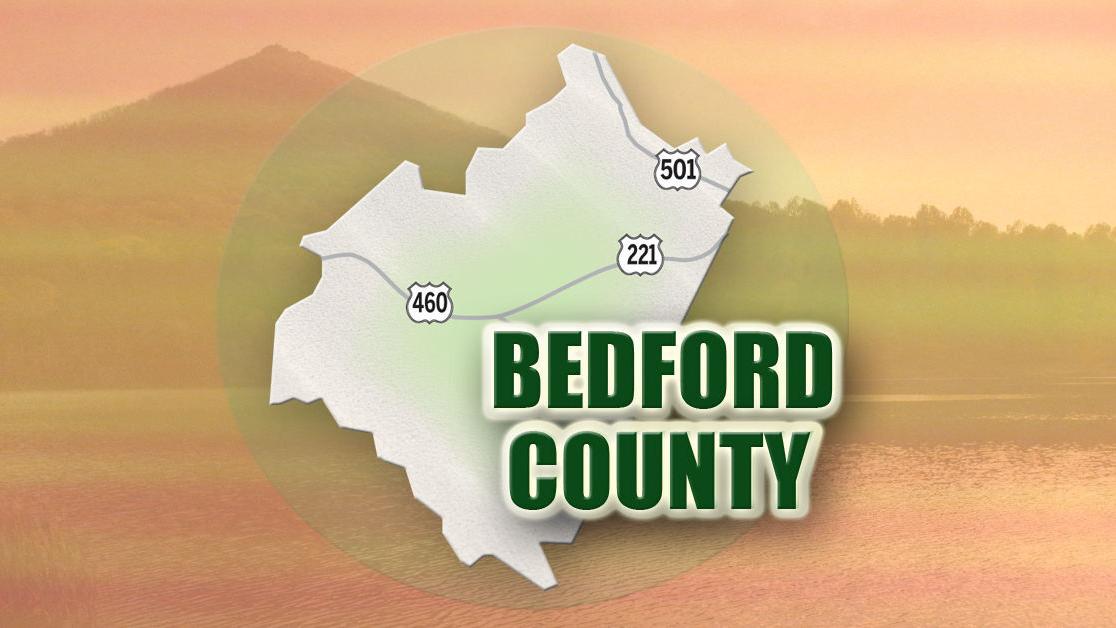 Bedford County residents may see vehicles labeled with "Real Estate Assessment" cruising through their neighborhoods as the county undergoes routine, state-required real estate general reassessment beginning this week.
Real estate reassessments are conducted every four years in Bedford County, said Julie Creasy, commissioner of the revenue. Periodic reassessments keep real estate values in a locality current with market value.
The county contracted the services of Virginia Department of Taxation-approved Wingate Appraisal, based in Roanoke, to conduct the reassessment, a company they have worked with in the past, according to Creasy and Wingate COO and president Don Thomas. With about six Wingate staff members in the field and another four or so doing clerical work, the company is beginning reassessment of 51,000 land parcels throughout Bedford County.
"The main focus of a reassessment is to estimate the market value of property, and to equalize the real estate tax burden," Thomas said.
Bedford County's last real estate reassessment became effective January 1, 2019, with the fieldwork and market analysis completed in 2018, according to county officials. The full process will take about 18 months to complete, Creasy said, and results will become effective January 1, 2023.
Market value for real estate is determined by how much a buyer is willing to pay for a property, and how much a property owner would be willing to sell for, explained Thomas. Market value fluctuates based on varying trends over the years.
The impact on taxpayers following this real estate trend is not set in stone, but Polly Wooldridge, a Lynchburg-area Realtor and president of the Lynchburg Association of Realtors, expects property owners might see an increase in their real estate taxes if properties assess at higher values given the current market. Thomas concurred with the possibility.
Creasy said the Bedford County Board of Supervisors is in charge of establishing real estate tax rates on county residents, and while that is always at the board's discretion, real estate assessments can impact the budgeting process — and, consequently, real estate tax rates. However, Creasy said these rates cannot be determined ahead of time. Bedford County supervisors did not change tax rates for 2021.
Over the past year, the real estate market has become a "seller's market," Wooldridge, who has 22 years of experience in the Lynchburg area, said.
Homes have been selling fast, and there are not enough on the market to meet buyer demands, Wooldridge said. Home prices also have increased due to high demand and low supply. Many sellers receive multiple offers —averaging about four offers per home, but Wooldridge has seen as many as 12 — and often receive more than their asking price.
In her more than two decades as a Realtor, Wooldridge said she has never seen such a market.
"I have heard that in Virginia, it's [appreciation is] 24% higher than a year ago," Wooldridge said. "I remember when 2% a year was pretty average, on appreciation. So to see 20% or more is just outrageous."
The COVID-19 pandemic has been a contributing factor to the real estate market changes, Wooldridge said. Lower interest rates have spurred more individuals into looking to buy a home, and with more people working from home, improvements such as additions and in-home office spaces have been undertaken by property owners. These projects increase the value of a home.
New construction homes remain popular, but their selling prices have also increased due to higher cost of construction supplies and more difficulty obtaining them due to the pandemic. Many new construction homes have reduced square footage as a result of supply shortages, but still sell for high prices, Wooldridge said.
"COVID has touched every industry," Wooldridge said. "Whether it's manufacturing, delivery, or gas, all of those things make for higher building costs."
Wooldridge predicts this seller's market will slow down but anticipates the trend will continue through the end of this year.
Location is a primary determining factor in calculating real estate value, Thomas said. Construction type, building age, zoning, availability of utilities, general desirability and other property-specific factors also contribute to assessment results for individual properties. Availability of various property types, comparable sales, and market rent also are considered.
Thomas said Bedford County has a wide array of property types, from agricultural and rural residentials to more industrial and suburban properties like those in the Forest area.
Sales higher or lower than typical sales are excluded from the study, according to Bedford County officials. Such exclusions include short sales, foreclosure sales, and property owners selling in a hurry, therefore depriving their property of "reasonable" market exposure.
When assessing a property, Wingate staff members will look at the exterior of residential homes and other structures, which may include taking photographs. Unless an interior inspection is requested by a property owner, assessment will be limited to outside observation.
Bedford County residents wishing to confirm the identity of reassessment staff members or vehicles may contact the Bedford County Commissioner of the Revenue at (540) 586-7621. The company's vehicles and staff members are registered with the county sheriff's office.
Even with pandemic restrictions lifting, Wingate staff members will practice several safety measures where necessary as they conduct field work.
Once field work is completed, notices of updated proposed assessed values will be mailed to property owners and provide hearing dates and times where owners will have the chance to discuss and/or appeal new assessments if necessary, according to Bedford County administration.
"The whole reason for the operation is to make sure that properties are equitably assessed," Thomas said.
#pu-email-form-daily-email { clear: both; background-color: #fff; color: #222; background-position: bottom; background-repeat: no-repeat; padding: 15px 20px; margin-bottom: 40px; box-shadow: 0px 2px 0px 0px rgba(0,0,0,.05); border-top: 4px solid rgba(0,0,0,.8); border-bottom: 1px solid rgba(0,0,0,.2); display: none; } #pu-email-form-daily-email, #pu-email-form-daily-email p { font-family: -apple-system, BlinkMacSystemFont, "Segoe UI", Helvetica, Arial, sans-serif, "Apple Color Emoji", "Segoe UI Emoji", "Segoe UI Symbol"; } #pu-email-form-daily-email h1 { font-size: 24px; margin: 15px 0 5px 0; font-family: "serif-ds", Times, "Times New Roman", serif; } #pu-email-form-daily-email .lead { margin-bottom: 5px; } #pu-email-form-daily-email .email-desc { font-size: 16px; line-height: 20px; margin-bottom: 5px; opacity: 0.7; } #pu-email-form-daily-email form { padding: 10px 30px 5px 30px; } #pu-email-form-daily-email .disclaimer { opacity: 0.5; margin-bottom: 0; line-height: 100%; } #pu-email-form-daily-email .disclaimer a { color: #222; text-decoration: underline; } #pu-email-form-daily-email .email-hammer { border-bottom: 3px solid #222; opacity: .5; display: inline-block; padding: 0 10px 5px 10px; margin-bottom: -5px; font-size: 16px; }