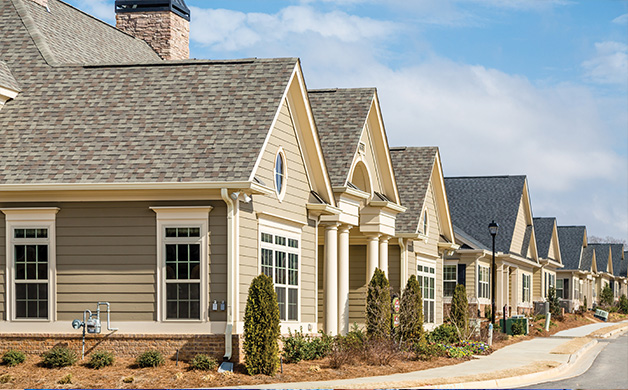 "Some sellers are hesitant to have people come through their homes with the pandemic going on, which is part of the reason for the low inventory of available homes," Sabatine said.
But with the help of area Realtors, sellers have another way to get people into their home through what Susan McMillen calls "long-distance buying."
"Many of my long-distance buyers see a home by Facetiming – that is, conversing with a Realtor and seeing their home by way of a remote walk-through over the internet," McMillen said. "This way, buyers often don't actually see their new home in person until a day or two before closing."
Even after Covid-19 is conquered, she said long-distance buying is certain to remain.
"I had already been involved in some long distance buying before the pandemic," McMillen said. "However, Covid really emphasized, and increased, this virtual buying frenzy when buyers had difficulties traveling."
Really, Really Smaller Homes
There is also a different kind of buyer who doesn't want a starter home, a median home, a big home, a rental, a condo, or any other kind of customary dwelling.
They want a tiny home – currently far fewer in number than traditional homes.
And now, there is a tiny-home community just north of Travelers Rest.
Begun in 2018, the 74 homes on the 24-acre site are only 399 square feet, yet complete with kitchen, bedroom and bath, and front living room – with room for full-size refrigerators, washers and dryers, dishwashers, and beds.
The price tag is $80,000-$120,000 per home.
But developer Justin Draplin is so confident of their future that he has launched a new manufacturing company to soon begin mass-producing these tiny units – and the new models will be net-positive, meaning that these homes will produce more energy from renewable energy sources than they import from external sources.
"This is a revolutionary product," said Draplin, who held a groundbreaking in February for the first of the new type of homes. "And I think it's going to have the lead in green technology, maybe even setting a new standard across the board for home construction."
Among other things, the net positive homes will have incinerating toilets, anti-mold and optimal insulation, fully integrated solar rooftop shingle systems, and both LED lighting and green technology to save inhabitants on monthly power bills.
Draplin added that with a variety of finishes and floor plans, the net tiny homes will generate "far more energy than they consume, providing consumers the option to live smaller, smarter and more sustainably."
"To me, this tiny-home concept represents another way to live," he said, "with like-minded people wanting to live green and within their means."
But whether their homes are tiny or large or somewhere in between, home sellers likely will hold nearly all of the cards for a long while yet, local experts say.