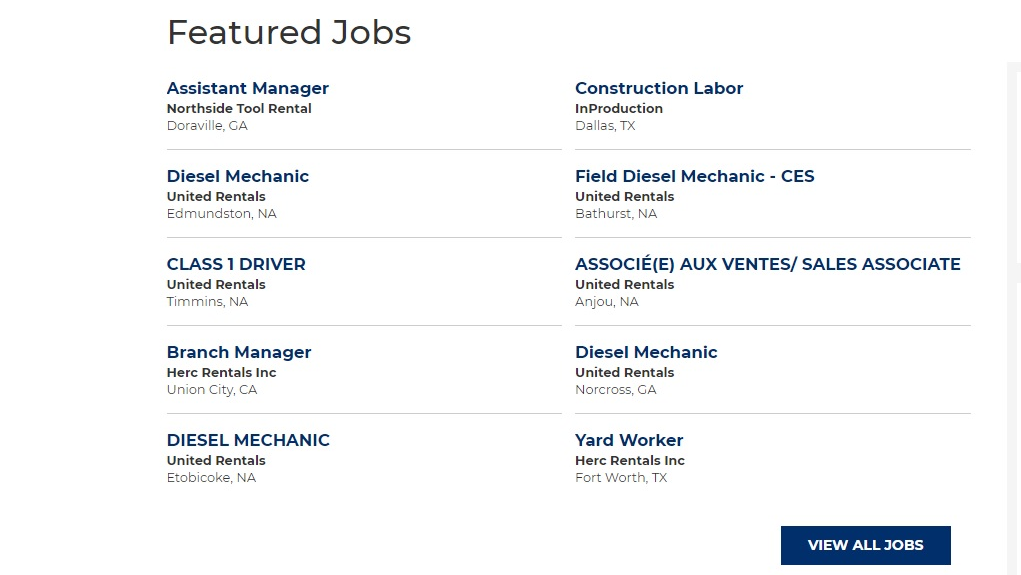 The American Rental Association (ARA) has debuted the new ARA Job Board, which aims to both increase awareness of the equipment and event rental industry careers and provide a way for employers and qualified candidates to connect.
ARA rental store members and employers can access the job board through their existing account on ARArental.org, while job seekers can find a link on ARArentalworks.com, a microsite designed for those looking to learn more about rental industry careers.
"The ARA Job Board isn't just a site for posting. It is a turnkey resource for employers and prospective employees," said Dan Sharp, ARA senior marketing manager. "The goal is for the Job Board to be the hub for rental workforce development in terms of career support, coaching, resume development, and job descriptions for both equipment and event rental operations."
Features of the site include personalized job matching that recommends positions based on search history, built-in candidate screening for improved candidate selection, and options for priority job postings. The job board also has the ability to pull job postings from member websites. There's no need to upload job postings to multiple sites because the ARA Job Board fetches and uploads new jobs each night. And if a posting is removed from the member website, it will be removed from the ARA Job Board.
To celebrate the launch, ARA is offering five free 90-day postings to all ARA rental store members (using promo code ARA-5Free). The offer allows members to test the multi-faceted job board without any type of commitment. The ARA Job Board is also free to any job applicant.
The ARA is planning to implement additional features during phase two of the project, including a running list of career fairs and career education videos.
Information provided by the ARA and edited by Alexis Brumm.