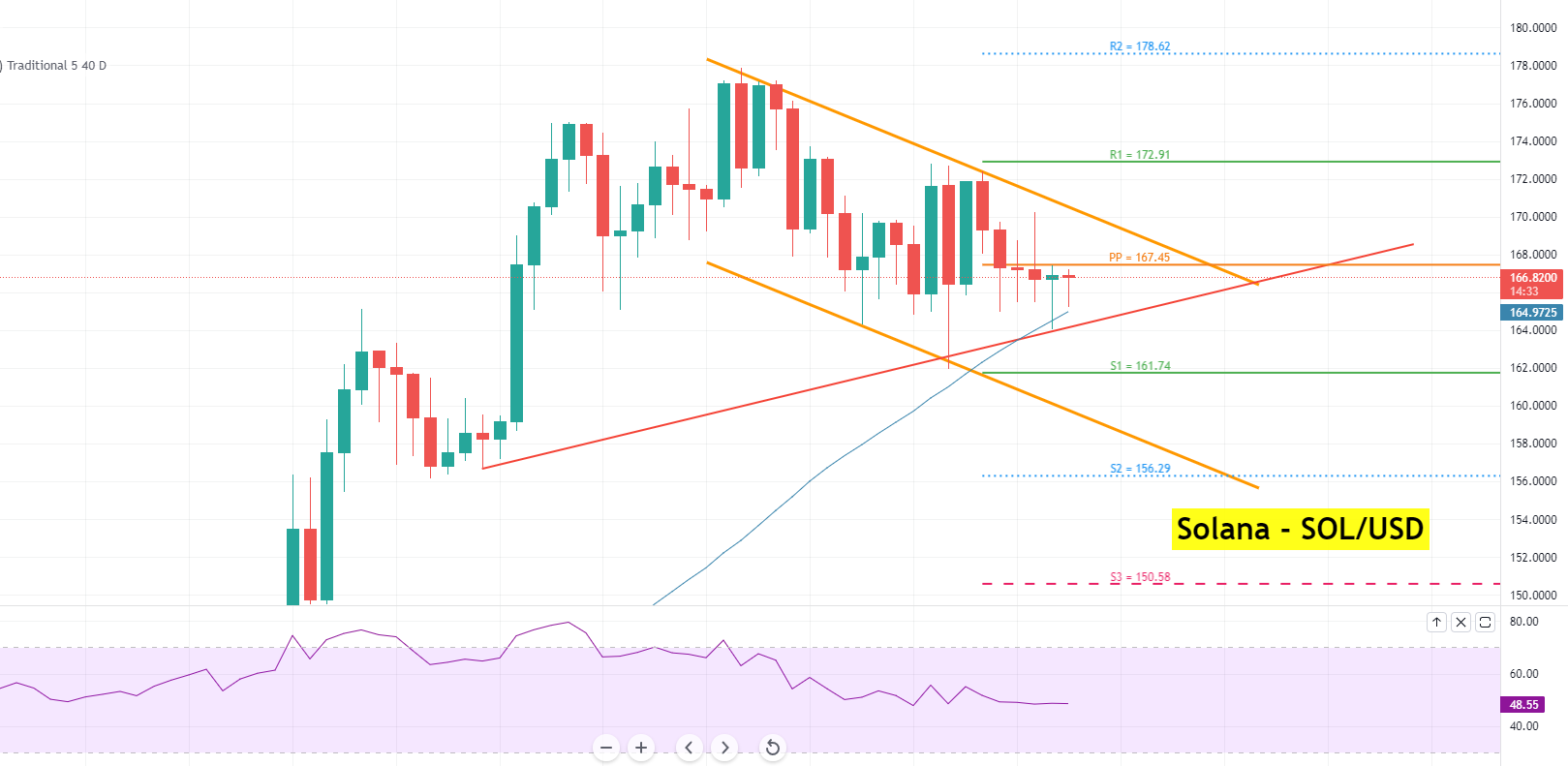 However, the initial buying pressure surrounding the Solana prices was also sponsored by the weaker US dollar. The broad-based greenback failed to stop its bearish performance of earlier in the day, remaining sour during the second half of the Asian session. The US Dollar Index, which tracks the greenback's performance against a bucket of six major currencies, dropped below 94.00, to its lowest level since September 29, amid downbeat Treasury Yields. Meanwhile, the cautious sentiment ahead of the US data and the Fed speech also played a major role in undermining the dollar.
El Salvador is attempting to increase usage of its government-issued Chivo Bitcoin wallet by offering a discount of $0.20 per gallon on gasoline purchases to customers who pay with BTC. Currently, the price of Bitcoin stands at $48,000, and the market cap is $905.8 billion. The CEO of Social Capital said that he bought a lot of Bitcoin in 2013, and since then, he has not bought any more. His optimistic predictions and comments added strength to the Bitcoin price over the weekend.
The President of El Salvador, Nayib Bukele, has recently announced that its newly built volcanic-powered mining facility has generated its first Bitcoin. He acknowledged that the gains produced by the geothermal energy mining facility were still small, but he was optimistic about the project, stating that the numbers would eventually increase. Bukele emphasized that they were still busy with testing and installation. However, the announcement that the first Bitcoin had been mined at the facility was official. These comments by Bukele also added further strength to the already rising prices of BTC/USD.
Meanwhile, BTC started a substantial increase above the $45,000 resistance level. Bitcoin broke the $47,500 resistance level and settled above the 100 hourly simple moving average. The buyers gained ground, and the price settled above the resistance level of $47,500. BTC even broke the $48,800 level and traded as high as $49,257. The prevalent bullish bias surrounding the BTC tends to underpin the SOL/USD pair.
The price prediction for Solana remains neutral, as it is trading at 166.27, and maintaining a narrow trading range between 167.45 and 161.75. On the 2-hourly timeframe, the SOL/USD is gaining support from an upward trendline that is underpinning the pair at the 164 level. A breakout below the 164 level could lead the SOL/USD price towards the next support level of 161.75, and below this, the next support can be found around 156. On the upside, a breakout at the 167 level could push Solana prices up to the 172.91 level. Let's look for a buy trade over 167 and bearish below the same level. Good luck!