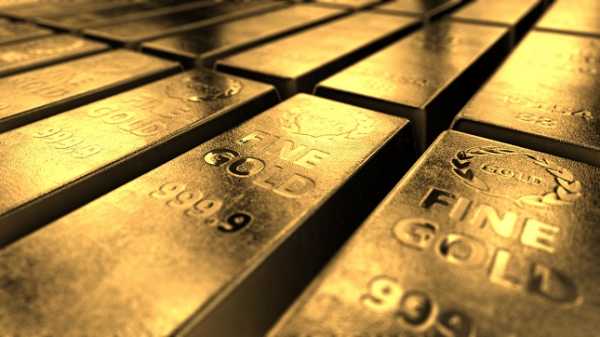 Gold markets have fallen a bit during the trading session on Tuesday as the US dollar has strengthened overall. That being said, it is very likely that we will see quite a bit of noise in this market. The question now is whether or not yields in America are going to continue to go higher, because if they do then that will absolutely hammer the gold market. As things stand right now, the $1700 level underneath is an important round figure that a lot of people will have paid attention to, as it was massive resistance previously. Furthermore, it also features the 61.8% Fibonacci retracement level that people of course pay attention to.
Gold Price Predictions Video 24.03.21
Looking at this candlestick, it is not overly impressive one way or the other, but it does suggest that the market is probably going to continue to see a bit of a drift lower and a bit of lackluster performance. To the upside, the 50 day EMA above will offer resistance, just as the 200 day EMA is sitting just above the $1800 level, both of which could offer selling opportunities. Alternately, if we break down below the bottom of the recent lows, then the market is likely to go looking towards the $1500 level.
Looking at this chart, it is obvious that we see a lot of bullish noise from time to time, but longer-term we have been dropping over the last several months. That has been more than a 20% drop, and as a result I think we are more than likely going to continue to see bearish pressure more than anything else. However, if the US dollar does turn around completely, then it is possible that gold would take off.
For a look at all of today's economic events, check out our economic calendar.