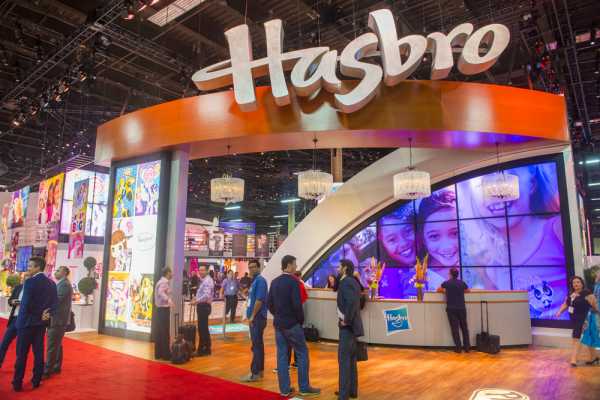 Hasbro Stock Rallies As Q2 Report Highlights Strong Demand For Company's Products
Shares of Hasbro gained strong upside momentum after the company released its second-quarter results. Hasbro reported that its revenue increased from $860.3 million in Q2 2020 to $1.32 billion in Q2 2021, an improvement of 54%.
The company reported GAAP loss of $0.17 per share which was driven by the $101.8 million charge related to the loss on eOne Music assets.
While the company's earnings missed analyst estimates, the market focused on strong demand for Hasbro products which led to a significant increase in the company's revenue.
Growth was especially strong in the Wizards of the Coast and Digital Gaming segment as revenue increased from $186.7 million in Q2 2020 to $406.7 million in Q2 2021, driven by successful launch of Magic: The Gathering Arena on mobile and growth of Dungeons & Dragons. Revenue has also increased materially in Hasbro's Consumer Products and Entertaiment segments, so growth was broad-based.
What's Next For Hasbro Stock?
Analysts expect that Hasbro will report earnings of $4.55 per share in 2021 and $5.14 per share in 2022, so the stock is trading at roughly 20 forward P/E which looks like a decent valuation level in the current market environment.
I'd note that the stock has been trading in a $90 – $100 range since the beginning of 2021, and the current attempt to settle above the high end of this range has a good chance to succeed as the second-quarter report was strong.
S&P 500 continues to trade near all-time high levels, and many stocks have become rather expensive in recent months. In this environment, many traders will search for strong companies with solid growth that trade at reasonable multiples. Hasbro, whose report has just highlighted strong growth and whose stock is trading at 20 forward P/E, may benefit from such traders' interest.
For a look at all of today's economic events, check out our economic calendar.