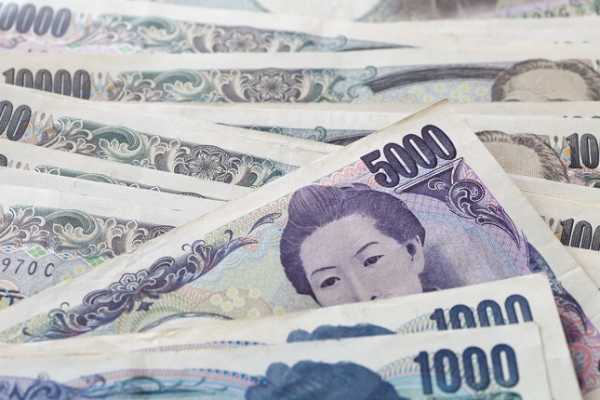 The Dollar/Yen rallied on Wednesday as a "risk-on" trading session dampened the appeal of the Japanese Yen as a safe-haven asset. Although risk appetite made a comeback with U.S. equity markets higher for a second session, some investors remained cautious amid inflation fears and concerns about the highly contagious Delta variant's impact on the pace of the global economic recovery.
At 20:57 GMT, the USD/JPY is trading 110.288, up 0.429 or 0.39%.
Also helping to boost demand for the U.S. Dollar was a jump in Treasury yields. On Wednesday, the benchmark 10-Year U.S. Treasury Note yield climbed to nearly 1.3% as it continued to claw back some of its losses from earlier in the week.
Although the move was impressive, it was more of a necessity due to the chaos on Monday. The price action in the Treasury market suggests investors are trying to stabilize conditions to avoid bouts of excessive volatility.
Stable yields tend to lead to stable interest rate spreads, which tend to favor the Dollar over the Yen.
Daily USD/JPY
Daily Swing Chart Technical Analysis
The main trend is down according to the daily swing chart, but momentum has shifted to the upside. A trade through 111.659 will change the main trend to up, while a drive through 109.065 will signal a resumption of the downtrend.
The minor trend is up. It changed to up on Wednesday when buyers took out 110.342. This shifted momentum to the upside. A trade through 109.065 will change the minor trend to down.
The main support is the retracement zone at 109.569 to 109.065. The lower or Fibonacci level at 109.065 stopped the selling earlier in the week.
The short-term range is 111.659 to 109.065. Its retracement zone at 110.362 to 110.668 is the primary upside target. Trader reaction to this zone will set the tone for the rest of the week.
Daily Swing Chart Technical Forecast
The direction of the USD/JPY early Thursday is likely to be determined by trader reaction to 110.362.
Bullish Scenario
A sustained move over 110.362 will indicate the presence of buyers. If this move creates enough upside momentum then look for the rally to possibly extend into a resistance cluster at 110.668 to 110.698. This area is both resistance and a possible trigger point for an acceleration to the upside with 111.659 to 111.715 the next potential upside target.
Bearish Scenario
A sustained move under 110.362 will signal the presence of sellers. This could trigger a pullback into 109.726. Aggressive counter-trend buyers could come in on a break back into this area. If it fails to hold then look for the selling to possibly extend into 109.569 to 109.076.