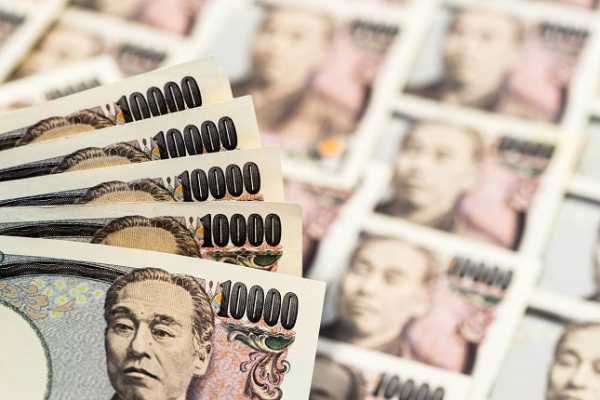 The Dollar/Yen is trading lower on Thursday as investors moved into the safe-haven Yen as spiking coronavirus cases in Asia weighed on investor confidence. Sellers are also following-through to the downside after Federal Reserve Chair Jerome Powell's dovish comments weakened the U.S. Dollar on Wednesday.
At 07:53 GMT, the USD/JPY is trading 109.787, down 0.151 or -0.14%.
Cities from Seoul to Sydney are under lockdown as the infectious delta variant sweeps the globe. Infection rates are rising in the United States. Singapore reported its sharpest jump in cases in 10 months on Thursday and Indonesia is living its government's worst-case COVID scenario, CNBC reported.
Powell returns to Capitol Hill later on Thursday for further testimony before Congress, following remarks that toppled the dollar on Wednesday.
He soothed rate hike fears by saying high inflation seemed linked to the U.S. economy's reopening, that it would be a mistake to act prematurely and that economic conditions for tapering bond buying was "still a ways off".
Daily Swing Chart Technical Analysis
The main trend is down according to the daily swing chart. A trade through 109.535 will signal a resumption of the downtrend. A move through 111.659 will change the main trend to up.
The minor trend is also down. A trade through 110.698 will change the minor trend to up. This will shift momentum to the upside.
The USD/JPY is currently trading on the weak side of several retracement levels at 110.133, 110.426, 110.597 and 110.848. These levels are new resistance.
The main range is 107.479 to 111.659. Its retracement zone at 109.569 to 109.076 is the primary downside target. Watch for counter-trend buyers on the first test of this zone. Look for an acceleration to the downside if 109.076 fails as support.
Daily Swing Chart Technical Forecast
The downside momentum suggests sellers are targeting the price cluster at 109.569 to 109.535. Counter-trend buyers could come in on the first test of this area. If 109.535 fails then look for a possible extension of the selling into 109.192 to 109.076.
Overtaking 110.133 will indicate the selling pressure is slowing or the short-covering is increasing. However, the move should be short-lived because of the potential resistance at 110.426, 110.597 and 110.848.