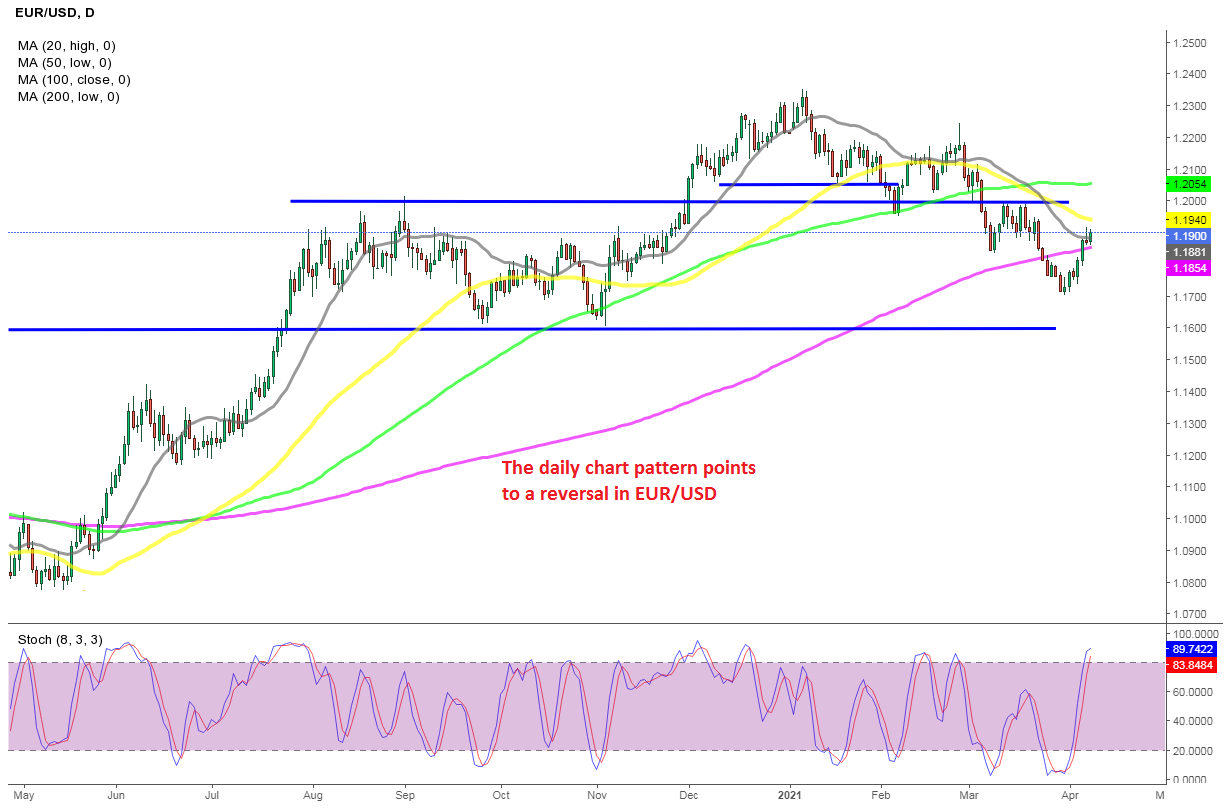 EUR/USD used to be quite bullish during most of last year, as the USD decline kept pushing this pair higher. After the initial lock-down months, the US economy started expanding quite fast and has picked further speed since then, but the market was betting against the USD until January this year.
That's when the decline in the USD stopped and the decline in EUR/USD started. at least, traders started taking into account the economic fundamentals. EUR/USD fell more than 600 pips, from 1.2350 to 1.17, but in the last two weeks it has been retracing higher.
During this time EUR/USD has climbed more than 200 pips higher, but it seems like the retrace might have come to an end. The stochastic indicator is overbought on the daily chart now and the price has reached the 20 and 50 SMA, which are making it difficult for buyers to push further up.
Yesterday's candlestick also closed as an upside-down pin, which is a bearish reversing signal after the retrace, so the signs are pointing to a bearish reversal soon. We are following the price action and might open a long term sell signal around here, although I am a bit in doubt, because buyers might be targeting the 1.20 level, to flush some weak spots above it. Anyway, you can follow our live signals section to see if we will get this trade today.