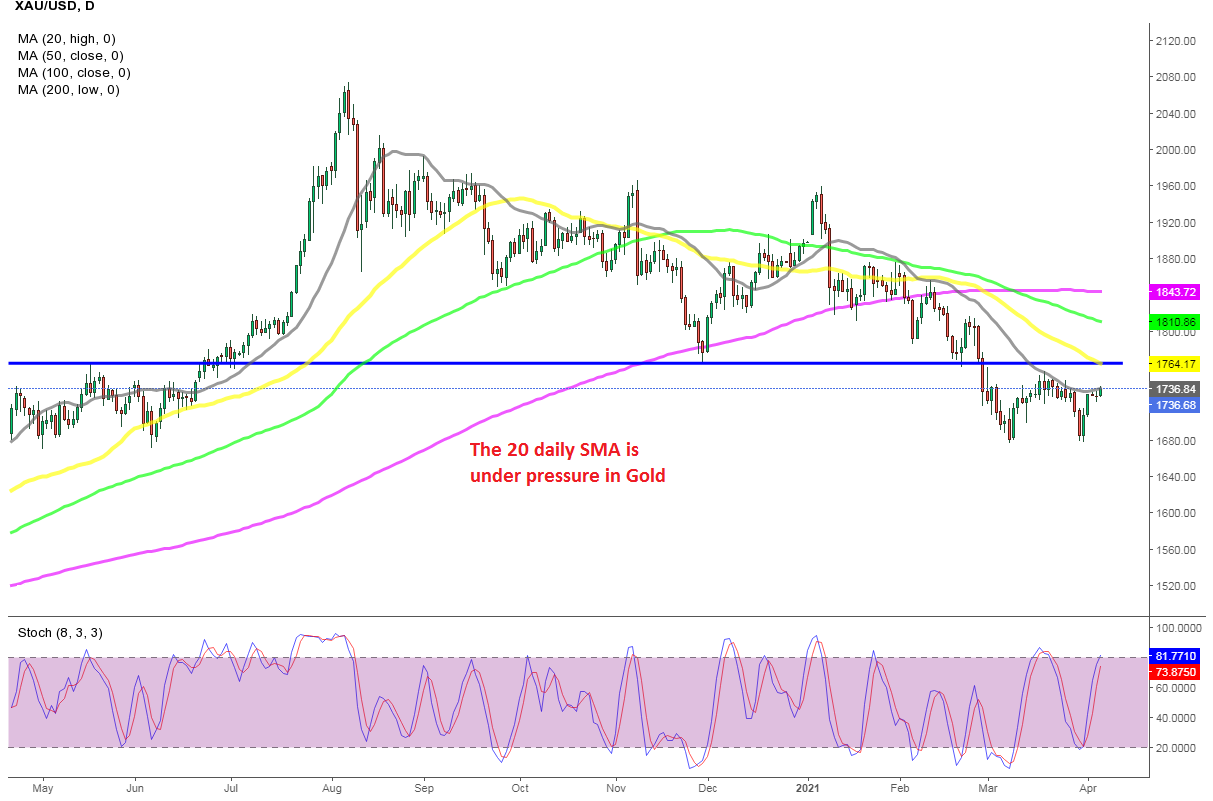 Recently we have had quite a few long term signals; the volatility has increased in cryptocurrencies since November last year, while traditional assets such as Gold, Oil and main forex pairs such as EUR/USD or USD/JPY have also turned quite volatile.
Volatile markets are quite dangerous, but they can also offer great trading opportunities, which could bring in hundreds and even thousands of pips. Last month we opened a buy BITCOIN signal, as this crypto retreated more than $10,000 lower to $51,000.
It was finding support at the 50 SMA on the daily chart, where we decided to go long and booked profit as it bounced higher, making more than 2,000 pips. Although, traders who followed the initial targets should be more than $7,000 pips in profit now.
We opened a sell signal in crude Oil, since it turned bearish since early March and booked profit yesterday as the price crashed lower. The decision from OPEC+ to bring production back to normal gradually, coupled with the extended coronavirus restrictions in Europe sent Oil lower, hitting our take profit target.
We also have two long term open signals in ETHEREUM and LITECOIN , which are more than 3,000 pips in profit, but we are still keeping them open. Only the Gold signal is playing tough to get. Gold has been increasing since the last day of March, after failing to push below the previous lows from earlier that month.
We decided to sell GOLD below the 20 SMA (gray) since this moving average has been providing resistance before and was providing resistance again. We gave this trade some room to wiggle, but buyers still seem too strong. Anyway, we are well in profit for the month.