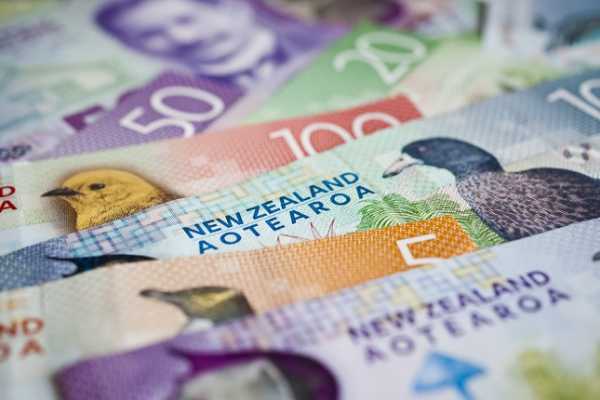 The New Zealand Dollar surged to its highest level since March 3 on Friday as the U.S. Dollar plunged after U.S. jobs data for April came in well below expectations, putting a damper on hopes that a roaring economic recovery would encourage the Federal Reserve to begin tightening policy sooner than expected.
On Friday, the NZD/USD settled at .7283, up 0.0048 or +0.66%.
In other news, the New Zealand Dollar was boosted by impressive trade data from China which showed import growth hitting a decade high. New Zealand inflation expectations also jumped from 1.89% last month to 2.05%.
Daily NZD/USD
Daily Swing Chart Technical Analysis
The main trend is up according to the daily swing chart. The uptrend was reaffirmed on Friday when buyers took out the previous main top at .7287. A trade through .7115 will change the main trend to down.
The main range is .7465 to .6943. The NZD/USD closed on the strong side of its retracement zone at .7266 to .7204. This area is controlling the near-term direction and is also new support.
Short-Term Outlook
The direction of the NZD/USD early Monday is likely to be determined by trader reaction to the main Fibonacci level at .7266.
The daily chart indicates there is plenty of room to the upside over last week's high at .7300 so we could see an acceleration then a gradual rally toward the February 25 main top at .7465.
A pullback under .7265 will be an early sign of weakness. If the move creates enough downside momentum then look for the selling pressure to possibly extend into the main 50% level at .7204. We could start to see momentum shifting to the downside if this level fails as support.
The near-term chart pattern suggests an upside bias could develop on a sustained mover over .7266, and a downside bias could develop on a sustained move under .7204.