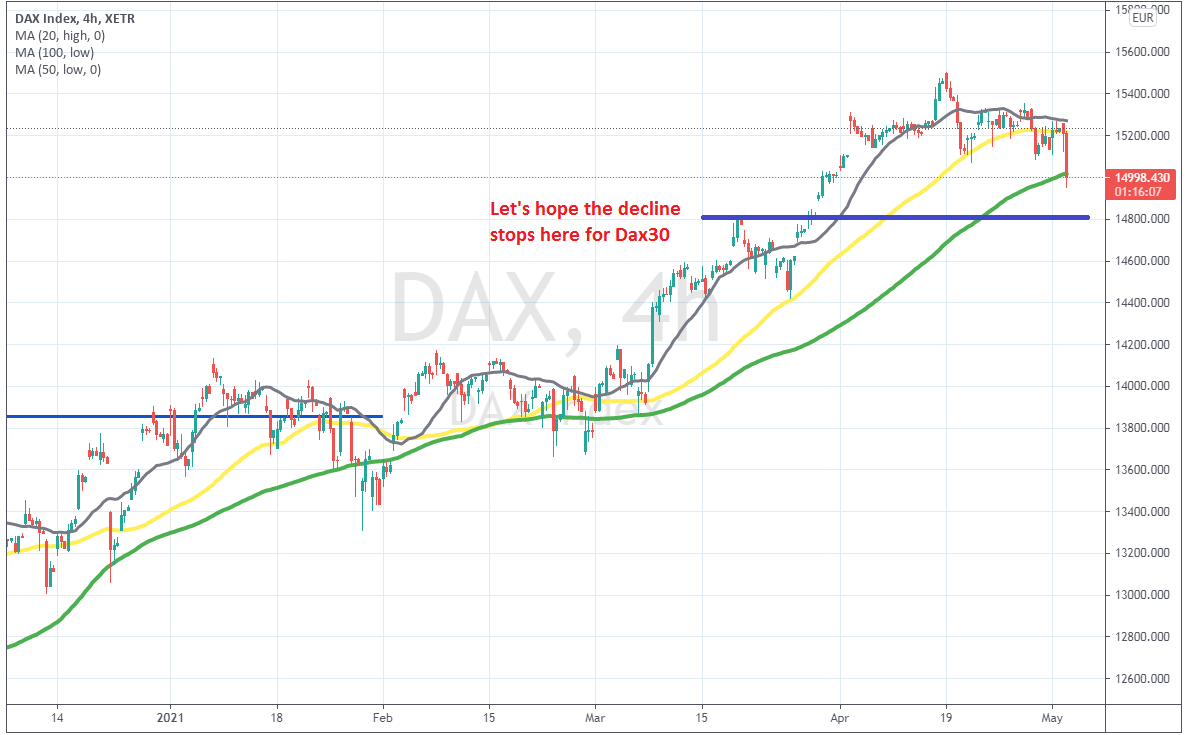 Stock markets have been bullish forever and they have picked up incredible speed in recent months. The excessive amount of cash being thrown into the markets by central banks and governments continue to support risk markets.
The retreats have been shallow since the big crash last year during the breakout of the coronavirus. We decided to buy DAX last week during one of these retraces. That retrade lower ended at the 50 SMA and the price was reversing higher.
We were around 100 pips in profit at some point last week, but this week stock markets turned bearish again, which sent DAX30 tumbling around 300 points lower. It pierced the 100 SMA (green) on the H4 chart and hit our stop loss target.
DAX
There's no clear reason for this sudden change in sentiment that's sent S&P 500 futures down 0.7%. Some are pointing to a Chinese fighter plane making an incursion into Taiwan airspace but that's probably a stretch. Some of the move in yields has come back so it's probably flows.
Newsquawk was out with a message saying that the selloff was Bill Gates selling half his Microsoft stake, after the divorce with Melinda Gates. Although, it seems like the decline has stalled now and we decided to open another buy forex signal here, since all pullbacks have had an unhappy ending. So, let's give it some room and wait it out now.