Website URL: https://bpscap.com
Founded: 2021
Regulations: Not Regulated
Languages: English, Vietnamese, Chinese, Taiwanese
Deposit Methods: Cryptocurrencies, Asian e-wallets, Credit Cards, Debit Cards
Minimum Deposit: $50
Free Demo Account: No
Number of Assets: 350+
Types of Assets: Forex, Indexes, Equities, Commodities, Cryptocurrencies
Trading Accounts and Conditions
Here is the list of account types offered by BPS Capital:
Standard Account: The minimum opening deposit is $50. Spreads start at 1.5 pips and there are no commissions per standard lot. The maximum leverage is 1:1000.
VIP Account: The minimum opening deposit is $2,000. The minimum spread starts at 1.1 pips and there are no commissions per standard lot. The maximum leverage is 1:500.
Zero Account: The minimum opening deposit is $5,000. The minimum spread starts at 0 pips and the commission per standard lot of $7. The maximum leverage is 1:500.
BPS Capital – Advantages
There are no advantages to trading with BPS Capital.
BPS Capital – Disadvantages
Listed below are all the disadvantages we discovered while investigating BPS Capital:
BPS Capital claims to be a London-based brokerage that is headquartered in the city's oldest financial center – Liverpool Street. Then, the broker also claims that its website is managed by BPS Capital, which is registered in the Marshall Islands.
Being registered in the Marshall Islands means that BPS Capital is an offshore company, registered in a jurisdiction that does not have a financial authority that monitors forex and crypto brokers. So, it is not regulated from this country.
Now, to operate from the UK, a broker needs to be licensed and authorized by the FCA, the UK's Financial Conduct Authority. It is quite simple to verify this claim. All you need to do is input the broker's details on the FCA's online register and you will know whether the broker is licensed or not. We checked and we did not find this broker listed with the FCA, which means that it is operating illegally from the UK, which means that it is a scam operation.
Furthermore, considering the fact that this broker offers numerous Asian language options, we wonder whether it is also targeting unwary traders in Vietnam, Taiwan, and Mainland China. The broker seems to be using its fake UK credentials to give itself an air of legitimacy and lure novice traders in these countries to invest their hard-earned money with them.
Considering the fact that there are so many ways that scammers con unwary and novice traders, it is best to do a little bit of a background check to ensure that you have got the right trader. It takes just a few minutes to verify whether a broker's claims of being regulated are true or not – and it can safe you a lot of grief.

$100
Minimum Deposit
Plus500 is a FTSE 250 listed brokerage providing online trading services in CFDs, across 2,000+ securities and multiple asset classes.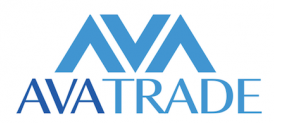 $100
Minimum Deposit
The company was created as a combined effort of financial professionals and experts in web-commerce with the goal of perfecting the online experience for retail traders.
False Claims of Offering MT4 Platform
BPS Capital claims to offer its clients the MetaTrader 4 (MT4) trading platform. The MT4 platform is the most popular among traders across the world, with more than 80% of them using this software. It has a range of tools – charting tools, market indicators, trading bots and so on – that make trading much more efficient. This software is so user-friendly that even novices can use it with ease.
The link to the MT4 software was definitely there, but when we clicked on it after registering, we were directed to some kind of a landing account. There was no trading room, account, or platform. All we saw was some kind of a wallet and not a trading software.
This is more proof that this broker is a scammer.
Added to this, because we were unable to access BPS Capital's trading platform, we could not verify the trading conditions laid down by this broker. So we can only trust that it is not lying about them.
Another indicator that you are dealing with a scammer is the leverage ratio that this broker is offering. A leverage of 1:1000 is simply much too high – not to mention illegal.
Leverage is basically borrowing to execute larger trades. Within limits, leverage can be a powerful tool to help make some great profits, however, the larger the leverage, the more risk a trader takes. And since the forex market is highly speculative, the chances of losing money on trades are higher than making profits. In fact, brokers are expected by law to publicize the percentage of their clients that lose money while trading; that figure ranges from 75% to 85% for most brokerages.
Because of the highly risky nature of leverages, most authorities have imposed limits on how much leverage brokers can offer their customers. In the UK (as well as Europe and Australia), that limit is 1:30. Thus, the leverage of 1:1000 that is being offered by this broker is simply illegal.
Suspicious Funding Methods
There are only 3 ways via which you can make deposits and withdrawals – credit/debit card, some cryptocurrencies, and Asian e-wallets. However, on its website, the BPS Capital advertises different options – Skrill, Bank Transfer, Visa/MasterCard, Perfect Money and Union Pay.
Now, the first option is relatively safe, since you can file for a chargeback in case you get scammed. The latter two options are not. We don't know much about the Asian wallets, and cryptocurrencies are not safe at all.
According to this broker's terms and conditions, if your account stays inactive for 6 months, then it is termed dormant. Once your account is termed dormant, it is simply closed. The broker does not charge any dormancy fees but claims that it will return all your funds to you it closes your account. However, this claim cannot be trusted, especially considering the fact that this broker has proved itself to be a scammer.
Conclusion
BPS Capital is a scammer that seems to be targeting not just traders in the UK, but also in Asia. We would recommend avoiding this broker.