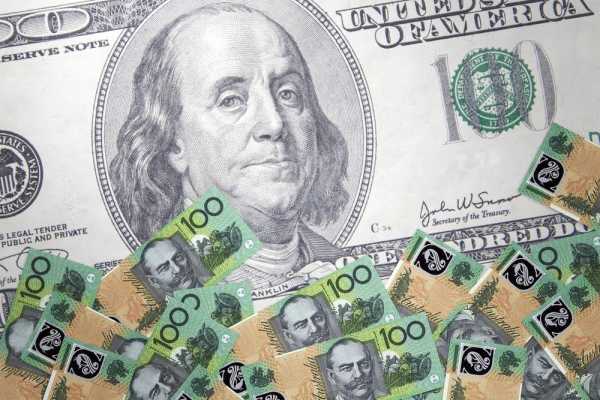 The Australian Dollar eased against the U.S. Dollar on Friday as a spike in coronavirus cases led to fresh lockdowns and restrictions. The Aussie, which is often viewed as a proxy for risk appetite, declined despite strong demand for riskier assets.
On Friday, the AUD/USD settled at .7363, down 0.0019 or -0.25%.
With half the Australian population languishing under lockdown, economist speculate the country's central bank could increase stimulus rather than decreasing it at its next policy meeting.
Daily AUD/USD
Daily Swing Chart Technical Analysis
The main trend is down according to the daily swing chart. However, momentum has been trending higher since the July 21 closing price reversal bottom. A trade through .7290 will negate the closing price reversal bottom and signal a resumption of the downtrend. The main trend will change to up on a trade through .7503.
The minor range is .7290 to .7397. Its 50% level at .7343 is the primary downside target. Trader reaction to this level could set the tone for the week. Aggressive counter-trend buyers are going to come in on a test of this level in an effort to form a secondary higher bottom. Sellers are going to try to take it out in an effort to extend the downtrend.
On the upside, the first resistance is a long-term Fibonacci level at .7379, followed by a short-term retracement zone at .7397 to .7422.
Daily Swing Chart Technical Forecast
The early direction of the AUD/USD on Monday is likely to be determined by trader reaction to .7379.
Bearish Scenario
A sustained move under .7379 will indicate the presence of sellers. The first downside target is .7343. A trade through this level will be a sign of weakness. If the move generates enough downside momentum then look for a retest of .7290 this week.
Bullish Scenario
A sustained move over .7379 will signal the presence of buyers. The first target is the resistance cluster at .7397, followed by the short-term Fibonacci level at .7222. This price is a potential trigger point for an acceleration to the upside with the next major target zone .7499 to .7503.