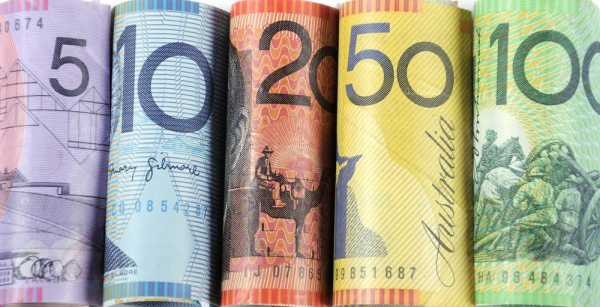 The Australian Dollar is inching higher early Friday on profit-taking ahead of the weekend, following a steep sell-off the previous session. The currency was under pressure despite dovish commentary from Federal Reserve Chairman Jerome Powell earlier in the week. Lockdowns in the country's two most populous cities are weighing on the Aussie as well as demand for riskier currencies.
At 05:21 GMT, the AUD/USD is trading .7436, up 0.0014 or +0.19%.
According to Reuters, the state of Victoria was ordered into a five-day lockdown on Thursday following a spike in COVID-19 infections, joining Sydney as they battle an outbreak of the highly contagious Delta variant.
Daily Swing Chart Technical Analysis
The main trend is down according to the daily swing chart. A trade through .7410 will signal a resumption of the downtrend with the December 7, 2020 main bottom at .7372 the next likely target. A trade through .7503 will change the main trend to up.
The AUD/USD is currently trading inside a major retracement zone at .7499 to .7379. This zone is controlling the longer-term direction of the Forex pair.
The minor range is .7410 to .7503. The AUD/USD is currently trading on the weak side of its 50% level at .7457.
The short-term range is .7599 to .7410. Its retracement zone at .7505 to .7527 is resistance.
Daily Swing Chart Technical Forecast
The direction of the AUD/USD on Friday is likely to be determined by trader reaction to .7422.
Bearish Scenario
A sustained move under .7422 will indicate the presence of sellers. The first downside target is the main bottom at .7410. If this fails then look for the selling to extend into the long-term Fibonacci level at .7379, followed by the main bottom at .7372.
Taking out .7372 could trigger a plunge into the November 30, 2020 main bottom at .7339.
Bullish Scenario
A sustained move over .7422 will signal the presence of buyers. The first upside target is the minor pivot at .7457. Since the main trend is down, sellers could come in on the first test of this level.
Overtaking .7457 will indicate the buying is getting stronger with potential upside targets coming in at .7499. .7503, .7505 and .7527.