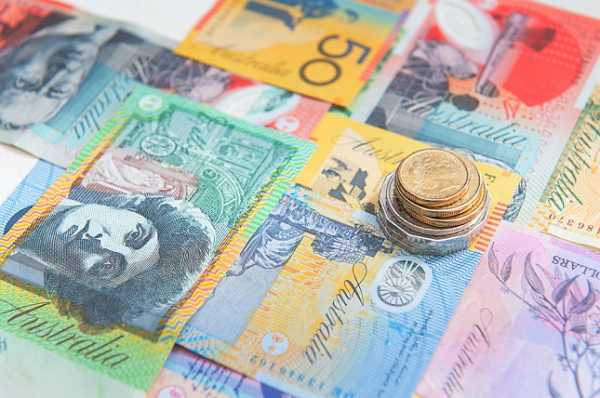 The Australian Dollar is trading lower at the start of the new week, hitting it lowest level since December 7 earlier in the session. The risk-sensitive Aussie is being pressured as daily COVID variant infections surge from the United States and Europe to Asia with the global seven-day average of new cases each day reaching over a half a million for the first time since May.
At 05:05 GMT, the AUD/USD is trading .7387, down 0.0009 or -0.12%.
"The market is really trading on the uncertainty in the air around COVID," National Australia Bank senior currency strategist Rodrigo Catril said on the bank's morning podcast.
"That is the dominant factor," he said, though adding a surprise fall in U.S. consumer sentiment had also unsettled investors.
Daily AUD/USD
Daily Swing Chart Technical Analysis
The main trend is down according to the daily swing chart. A trade through the December 7, 2020 main bottom at .7372 will reaffirm the downtrend. A trade through .7503 will change the main trend to up.
The AUD/USD is currently testing the lower end of a long-term retracement zone. Its Fibonacci level is .7379. The 50% level comes in at .7499.
Daily Swing Chart Technical Forecast
The direction of the AUD/USD on Monday is likely to be determined by trader reaction to .7396.
Bearish Scenario
A sustained move under .7396 will indicate the presence of sellers. The first downside targets are the Fib level at .7379 and the main bottom at .7372.
The early price action suggest buyers are coming in on the first test of this potential support area. If .7372 fails, however, then look for the selling to possibly extend into the November 30 main bottom at .7339. This is a potential trigger point for an acceleration to the downside.
Bullish Scenario
A sustained move over .7396 will signal the presence of buyers. This could create the momentum needed to challenge a pivot at .7438. Sellers could come in on the first test of this level. Overtaking it, however, could trigger a surge into a resistance cluster at .7499 to .7503.