If you're looking to try your hand at cryptocurrency, check out these six exchanges trending on Reddit.
Cryptocurrency investing continues to grow in popularity, and Bitcoin has become nearly a household name. As such, curious investors want to know more about this new — if not controversial — way to grow their money.
With so much about crypto trading still unknown and the market rapidly changing, Reddit stands out as one of the go-to sources of cryptocurrency information and advice. Naturally, new investors look to experienced traders on the platform to advise them on where to buy Bitcoin and other digital currencies.
With hundreds of exchanges catering to different needs worldwide, you'll get about as many opinions as there are users on what makes the "best" crypto exchange. While none of these are universally loved, here are some crypto trading platforms that float to the top among Redditors.
1. Kraken
One of the few that gets positive reviews for customer service, Kraken is one of the biggest and longest-standing cryptocurrency exchanges in the world. It offers a competitive crypto selection of 60 currencies and support for seven fiat currencies. Redditors also like that its fees are in line with most exchanges on the market.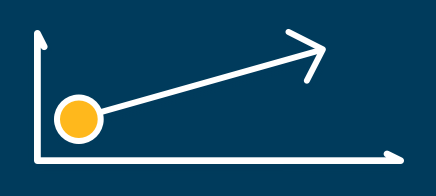 The Ascent's picks for the best online stock brokers
Find the best stock broker for you among these top picks. Whether you're looking for a special sign-up offer, outstanding customer support, $0 commissions, intuitive mobile apps, or more, you'll find a stock broker to fit your trading needs.
2. Binance
Binance is another one of the world's largest exchanges and a popular choice for Redditors due to its low fees. To better serve customers in America and also to comply with U.S. regulations, Binance.US was launched in 2019 and is available in 43 states. The platform is complex and not great for beginners, but it offers features that help advanced traders maximize profits with low costs.
3. Coinbase
Coinbase is a well-known cryptocurrency exchange that has a modest currency selection of 40 coins. Reddit users seem to think it's easy to use, even for beginners. But nearly everyone complains about a number of issues, including how expensive it is, the complex fee structure, and poor customer service. While some on Reddit continue to list it among their favorite exchanges, many who started on the platform are jumping ship to Binance or other competitors.
4. Gemini
Gemini is a U.S.-based exchange with a selection of just 26 cryptocurrencies to buy, sell, and trade. Like Coinbase, it has been around for a long time and is easy to use, but it charges high fees. Redditors recommend switching to the web-based Gemini ActiveTrader™ interface for lower fees.
5. Newton
Redditors recommend the Canada-based exchange Newton as an easy-to-use platform for commission-free trading. It supports just 10 cryptocurrencies and stablecoins, but has the popular coins like Bitcoin, Ethereum, and Litecoin.
6. Cash App
Square's popular Cash App expanded recently to let users invest through the platform. It only offers Bitcoin on its cryptocurrency exchange, but users consider it a good option for anyone who only wants to trade in the most popular coin. It comes with added benefits, including its flagship peer-to-peer payments and fee-free stock market investing.
Reddit is a good place to connect with other traders and learn from their experiences. Users love the community aspect, which lets you ask questions and get clarification. Their advice just might help you find the crypto exchange that's right for you.
And if you would like more information, check out our guide to the best cryptocurrency exchanges and apps.
Buying your first stocks: Do it the smart way
Once you've chosen one of our top-rated brokers, you need to make sure you're buying the right stocks. We think there's no better place to start than with Stock Advisor, the flagship stock-picking service of our company, The Motley Fool. You'll get two new stock picks every month from legendary investors and Motley Fool co-founders Tom and David Gardner, plus 10 starter stocks and best buys now. Over the past 17 years, Stock Advisor's average stock pick has seen a 565% return — more than 4.5x that of the S&P 500! (as of 4/1/2021). Learn more and get started today with a special new member discount.