Website URL: https://tradelightfx.com
Founded: 2020
Regulations: Not Licensed
Languages: English, French, German, Italian, Spanish, Vietnamese, Korean, Chinese, Arabic, Portuguese, Thai, Bahasa Malay, Bahasa Indonesia, Japanese
Deposit Methods: Cryptocurrencies
Minimum Deposit: $200
Free Demo Account: No
Number of Assets: 300+
Types of Assets: Forex, Indexes, CFD Shares, Commodities
Trading Accounts and Conditions
TradelightFX does not specify the types of trading accounts it offers its clients. All it says is that you can open a live account. The broker claims that its spreads start from 0 pips, the minimum deposit requirement is $200, the maximum leverage is 1:500 and there are 0 deposit fees.
TradelightFX – Advantages
We could not find anything positive to say about TradelightFX
TradelightFX – Disadvantages
Here are all the issues we found with this broker:
Clone Firm with No Regulation
TradelightFX claims to be a trade name for Vantage International Group Limited. However, the truth of the matter is that TradelightFX has nothing to do with Vantage. Therefore, what we are dealing with here is a clone firm – a scammer that uses a legally registered company's identity and passes it off as its own to snare unwary traders into investing with them.
This broker goes on to claim that it is based in the Cayman Islands and that it is regulated by the financial authority of that jurisdiction – the CIMA (Cayman Islands Monetary Authority). CIMA is a strong regulator when compared to other offshore locations, and this authority makes its register of companies available online so that you can check if a company is registered with them or not.
So, we were able to check whether TradelightFX's claims of being regulated by CIMA were true – they weren't, of course.
So, overall, what we have in TradelightFX is an unregulated clone firm and dealing with this broker will mean losing your hard-earned money.

$100
Minimum Deposit
Plus500 is a FTSE 250 listed brokerage providing online trading services in CFDs, across 2,000+ securities and multiple asset classes.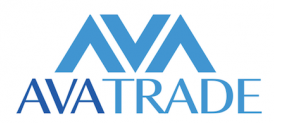 $100
Minimum Deposit
The company was created as a combined effort of financial professionals and experts in web-commerce with the goal of perfecting the online experience for retail traders.
This broker states that it offers its clients more than 300 trading instruments with which to trade – CFDs on Shares, Commodities, Forex and even Indices. However, this claim – just like its claims of being connected with Vantage – is a lie. TradelightFx offers its customers only binary options trading.
Binary options are a form of trading where the trader has to guess whether the price of an asset is going to go up or down within a specific timeframe. If the trader guesses the price movement correctly, they win a certain amount of money, and if their guess is incorrect, they lose their bet. So, basically, binary options trading is more like gambling than anything else.
Now, the problem with this type of trading is that is very easy for brokers to manipulate the price on their platforms so that their clients end up losing most of their bets. Because of this, there are numerous financial regulators that have banned binary options trading – including many of the countries that this broker targets.
TradelightFX offers its clients a leverage that goes as high as 1:500. This is an issue, since high leverages mean equally high risks – which is not a good thing. Plus, high leverages have been outlawed in many countries (thanks to the massive risk associated with them).
However, that isn't the only issue. Leverage is not valid for binary options trading. So basically, this leverage is a lie. What you do get when you carry out binary options trading is a payout. This payout is a percentage of the bet you have placed that you get if you guess the price movement of an asset correctly. TradelightFX offers a payout of 92.7%, which is ridiculously high – a figure that no legitimate binary options broker would offer its clients.
Lies About Trading Platform
TradelightFX claims that it has the MetaTrader 5 software to its clients – which is yet another lie! The MT5 platform is one of the best trading interfaces in the world – easy to use, with tons of tools that make trading more efficient and effect. But there is no MT5 platform available with this broker.
What you get is a shoddily constructed, web-based binary options trading platform that doesn't even work properly.
Of course, since this broker is actually dealing with binary options, there isn't much use in talking about other trading conditions – they don't really apply.
Single Deposit Method Available
The only way you can fund your TradelightFX account is by using cryptocurrencies. This is the final proof of a scam. Cryptocurrencies are very popular payment options for scammers for a reason. They are completely anonymous and irreversible transactions; there is no way to trace them and there is no way to get your money back once a transaction is completed. Perfect for a scam.
This is why we recommend to our readers that they use credit cards to carry out transactions while dealing with online brokers. If you are scammed by a broker, then you have the chance of filing for a chargeback within 540 days of having carried out that transaction. This means that there is a chance that you will be able to recover your funds. With cryptocurrencies, there is no way to do this – your money is gone.
And finally, like many other scam brokers, TradelightFX has no legal documentation on its website. Regulated brokers are required to have detailed legal documents that clearly start their terms and conditions so that traders know exactly what to expect when they deal with that broker.
This broker has nothing – so we do not know what the fees, charges, terms of service, etc. are.
Conclusion
Everything on TradelightFX's website is a lie – from its association with a legal company (Vantage) to its trading platform, trading conditions and even the assets and type of trading it offers. This broker is a blatant scammer and would best be avoided.