Website URL:https://utacap.com
Founded:2021
Regulations: Unknown – Possible Clone
Languages: English
Deposit Methods:Direct Bank Transfer
Minimum Deposit:$10
Free Demo Account:Unknown
Number of Assets:N/A
Types of Assets:CFDs and Forex
Trading Accounts and Conditions
UAG Trade Asia offers its clients the following trading accounts:
Micro: The minimum deposit is just $10, and the maximum leverage is 1:1000. Spreads start from 2.5 pips, and there is a $20-per-lot commission.
Standard: The minimum deposit is still $10, and the maximum leverage is also at 1:1000. Spreads, however, start from 1.0 pips and the per-lot commission is $7.
ECN: The minimum deposit is $100, and the maximum leverage is 1:200. Spreads are low at 0.1 pip and commissions are at $8 per lot.
UAG Trade Asia– Advantages
Here are some of the advantages we found with this broker:
Low Minimum Deposit Requirement
UAG Trade Asia requires you to make a minimum deposit of just $10 to start a trading account with them. The industry average ranges between $100 and $250, so this is a plus. However, we also need to point out that there are many better established and well-reputed brokerages that also offer such low rates.
MetaTrader 4 Platform Offered
This is also an iffy advantage. The broker claims to offer its clients the MetaTrader 4 platform. This is the world's best trading platform available today and is used by more than 80% of all traders. It's user-friendly interface and massive range of customizable features makes it the go-to platform for most traders.
The challenge we have seen with this broker is that there is no downloadable version of this software. And since we were unable to register for an account, we could not verify if this broker actually has a working web-based version of the platform.
UAG Trade Asia – Disadvantages
Here are the reasons why we are not sure that it would be a good idea to trade with UAG Trade Asia:
Questionable Regulation Status
UAG Trade Asia claims that it regulated by the Securities and Exchange Commission of Cambodia (SECC). The broker provides a company registration number (00031021) and presents its Derivative License Number (014/SECC/B).
In Cambodia, where this broker claims it is regulated, the financial regulator can authorize companies as Derivatives Brokers. UAG Trade Asia's name figures on this list. However, there is no mention of the broker's website, or even its trading name. This is an address based in Phnom Penh on the regulator's listed company. But there is no address given on UAG Trade Asia's website.
Therefore, we have an online brokerage that provides its regulation details – but no address. And then we find the company name on the SECC's website – but with no website or trade names listed.
This could very mean that we could be dealing with a clone firm that has taken the details of a legitimately regulated company and passed off the information as their own. The problem is that at this point in time – there is no way to be sure about this broker's regulation status.
Another issue we need to point out about this broker being regulated in Cambodia is that the regulations and laws in this country are not very stringent. The SECC began regulating the CFD and Forex market since 2016, so it's still in its infancy. The minimum operational capital requirement is just $250,000 and brokers need to have a security bond that equals 15% of their capital. Besides this, there are no safeguards for traders' funds.
Therefore, even if it turns out that UAG Trade Asia is legitimately regulated, we wouldn't advise traders to deal with this company simply because it is not stringently regulated. And this means that your funds would be at risk and you may not get the regulatory support you need in case it does turn out that you have been scammed.

$100
Minimum Deposit
Plus500 is a FTSE 250 listed brokerage providing online trading services in CFDs, across 2,000+ securities and multiple asset classes.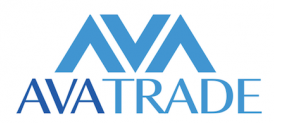 $100
Minimum Deposit
The company was created as a combined effort of financial professionals and experts in web-commerce with the goal of perfecting the online experience for retail traders.
Unable to Register for Demo or Live Account
UAG Trade Asia claims to offer a demo account, however, when we tried to access it, it the live account registration page. So, we do not think that this broker actually offers any kind of a demo account.
Now, when we tried to register for a live account, it turns out that we could. This is because there were a number of conditions we were unable to fulfil:
The broker states that an applicant must have an introducer.
The broker also requests for various personal ID documents as a part of the sign-up process. Now, considering the fact that we were a little suspicious about this broker's regulatory status and we are also not sure if it is a clone firm, it would not be a good idea to supply them with our personal documents – identity theft is a real danger in such cases.
The spreads start at 2.5 pips, which are on the higher side. Most brokers (strongly regulated ones) offer spreads that range from 0.5 pips to 1.5 pips. Furthermore, there is also a commission per lot, which means that the overall cost of trade will end up being rather high if you trade with this broker.
Dangerously High Leverage Ratios
While Cambodia has not put restrictions on the leverage ratios that brokers can offer, a leverage of 1:1000 is dangerously high. While such a ratio gives the trader a possible chance at massive returns, it also is severely risky and you could end up in the red.
Conclusion
UAG Trade Asia is a bit of a conundrum. While it seems to have its licenses in place, we cannot be sure because none of the trade names are given properly. And there are other issues that we have found with this brokerage. Therefore, at this time, we would recommend that traders stay away from this broker until there is more evidence to show that UAG Trade Asia is a legitimate brokerage.