Website URL: https://micfxm.com
Founded: 2021
Regulations: Not Regulated
Languages: English, Mandarin, Cantonese
Deposit Methods: Unknown
Minimum Deposit: Unknown
Free Demo Account: Yes
Number of Assets: N/A
Types of Assets: Forex, Futures, Noble Metals, Crude Oil, CFDs
Trading Accounts and Conditions
There is no information provided about the types of trading accounts that Micfxm may provide its customers. From what we can make out, there seems to be only one type of trading account. Furthermore, there doesn't seem to be any information provided about the trading conditions offered by this broker. Thus, we don't really know what the minimum initial deposit could be. We also don't really have information on the spreads. We do know that the leverage this broker offers is at a maximum of 1:200.
Micfxm – Advantages
There is one thing positive that we can write about with regard to Micfxm – the fact that this broker offers its clients the use of a fully-functional MetaTrader 4 trading platform.
The MT4 platform is the most used trading software in the world, with more than 80% of all traders using it to execute their trades. This platform has an extremely user-friendly interface, which means that even beginners can use this software without too much trouble. For more advanced traders, there is a plethora of tools (charting, market analysis, automated trading, a massive third-party marketplace, and so on) that make trading much more efficient.
Considering all the major red flags that we have found with this broker, we are surprised that Micfxm has bothered to offer its clients such a world-class trading software. The MT4 platform was easy to download and even had a demo mode through which you could practice your trades.
Micfxm – Disadvantages
Despite the fact that Micfxm offers a fully-functional MetaTrader 4 software, we would still not recommend this broker to anyone. Here are all the reasons why:
Lies About Regulation Status
The first thing we noticed about Micfxm is that it claims to be based in the United States and that it is regulated by the National Futures Association (NFA), one of the most stringent regulators in the world.
To be licensed by the NFA, a broker needs to have at least $20 million (USD) in capital. The broker is also required to report its open and closed trades every day to prevent any form of scamming. Segregated accounts, negative balance protection and other requirements follow. And all licensed brokers are listed on the NFA's online register, however, we do not even need to check that to know that Micfxm has lied about its regulation status.
This broker offers a leverage of 1:200 (more about this issue later), which is against the NFA's regulations. Therefore, we know there is no way the NFA would issue a license to such a broker!
Micfxm also claims to have offices in Hong Kong and mainland China. The broker also claims to be regulated by the Hong Kong SFC (Securities and Futures Commission). Once again, we checked and found out that this too was a lie – just like its claim of being licensed by the NFA.
All in all, this broker is not licensed by any financial authority and is posting this lie in order to dupe traders into giving them their money.

$100
Minimum Deposit
Plus500 is a FTSE 250 listed brokerage providing online trading services in CFDs, across 2,000+ securities and multiple asset classes.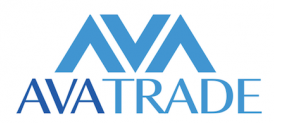 $100
Minimum Deposit
The company was created as a combined effort of financial professionals and experts in web-commerce with the goal of perfecting the online experience for retail traders.
Besides the fact that this broker is operating illegally, it doesn't have any legal documents. Another clear indication of a scam.
Legal documents such as User Agreements, Client Agreements, Terms and Conditions, and so on, are critical documents that every legally licensed broker is required to have. These documents are supposed to clearly detail the kinds of services, fees, policies and so on a broker offers its clients. This is how you know whether it would be profitable and advantageous to sign up with a broker.
If you sign up with a broker that does not have any legal documents in place, you are basically giving the broker a free hand to do what they want with your money.
As we mentioned earlier, this broker is offering a leverage of 1:200, which is against the NFA's requirements. But why is it an issue?
Leverage is basically a form of borrowing. A trader takes leverage from their broker to make higher value trades. High-value trades can give brokers higher returns, but it's also a huge risk. The forex market is seriously speculative, so returns are not only not guaranteed, but losses are more then norm. Regulated brokers are required to publish how many of their customers have lost money on the market, and that number – on average – ranges from 75% to 85%. That's a massive number of losses.
And because of this danger, most regulators (including the NFA) have placed limits on how much leverage ratios are allowable. In the NFA's case, that limit is 1:50. Therefore, the leverage of 1:200 offered by this broker is against the NFA's guidelines, making it illegal.
Basic Information Missing
The fact that the legal documents are missing is bad enough. Even trading information is absent on this broker's website. We do not know what the minimum initial deposit should be (we mentioned this earlier). The demo account on their MT4 platform shows a 0-pips spread for the EURUSD currency pair, but there is no way to validate this information without actually opening an account with this broker.
Other information such as payment methods, withdrawal policies – all of it is missing.
Conclusion
Micfxm makes tall claims of being regulated by multiple financial authorities, including one of the world's most stringent – the NFA of the US. All these claims are lies which can clearly be picked out thanks to the contradictory information and lack of legal documents on their website. This broker is therefore just another scammer with no credibility and is best avoided.