Website URL: https://crowdtechtrade.com
Founded: 2021
Regulations: Unregulated
Languages: English
Deposit Methods: Bank Transfer and Credit Cards
Minimum Deposit: $250
Free Demo Account: No
Number of Assets: N/A
Types of Assets: Forex, Indices, Cryptocurrency, Shares, and Commodities
Trading Accounts and Conditions
There are a total of 4 account tiers that are available in CrowdTechTrade, and each of them with increasing benefits and also minimum deposits. The first one is Mega, which has a minimum spread of 2.4 and maximum leverage of 1:500. It also has a minimum deposit of $250, which is already a very high amount for a forex broker. The second tier is called the Giga, with a minimum spread of 1.4 and maximum leverage of 1:400. The Giga tier account has a minimum deposit of $2,000. Third is called the Tera, which has a minimum spread of 0.4, maximum leverage of 1:200, and a ridiculous minimum deposit that amounts to $15,000. Lastly, they call the Peta account, which has a minimum spread of 0.4 and maximum leverage of 1:100. It has a very high minimum deposit amount of $50,000, which is a very sketchy amount for a forex broker.
Nothing much is more specified when it comes to their account tiers, but they also offer a 50% bonus by just opening an account. Having a very high percentage like this should already give you an idea that they want to fish money from their victims.
CrowdTechTrade doesn't offer a demo account, and after registering, you are already met with complicated details on the screen and the only option to trade with their inferior platform.
CrowdTechTrade – Advantages
There are no advantages of using CrowdTechTrade, and most certainly, they will only give you a lot of inconveniences rather than make your trading life a lot easier.
CrowdTechTrade – Disadvantages
Regulation Conflicts and Lies
CrowdTechTrade outright lies about their regulation on their website, saying that they are registered through Estonian laws. While financial authorities manage such brokers in Estonia, we can't find any relation of CrowdTechTrade to them by doing a simple search.
Aside from that, there's no way of verifying their location and operation bounds solely from their website. They have only included on their contact page an e-mail address that doesn't point out anything.
In summary, CrowdTechTrade lies about their functional area and is falsely claiming that they have a license. Dealing with brokers inconsistent with their information is not recommended, and it is best to go for someone that the full financial authorities have verified.

$100
Minimum Deposit
Plus500 is a FTSE 250 listed brokerage providing online trading services in CFDs, across 2,000+ securities and multiple asset classes.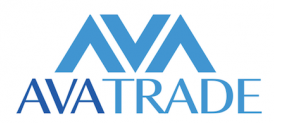 $100
Minimum Deposit
The company was created as a combined effort of financial professionals and experts in web-commerce with the goal of perfecting the online experience for retail traders.
Unreliable Trading Software
The trading software that CrowdTechTrade claims to provide is a web-based platform and MetaTrader4. Although MetaTrader4 is essential to brokers like this, there is still not enough compensation for all the negative things they have done.
Another red flag that CrowdTechTrade committed on this side is its move to rely on a third-party platform. It means that they don't have their terminal or a server, so they're only hijacking into web-based trading platforms that can easily be found anywhere on the internet.
After a bit of research, we have concluded that fxtoall is the one responsible for the web trader that they are providing, which means that CrowdTechTrade has to rely on another service because they weren't able to make a platform or terminal where their clients and customers will do all the trading.
Unreasonable Minimum Deposits
The Mega account, which is the first tier of all of CrowdTechTrade's offerings, has a minimum deposit of $250. It is a very high amount for a forex broker, and in comparison, mainstream ones that are already in the market for so long only want their clients to deposit at least $5-$20. This significant disparity is an excellent display of CrowdTechTrade's predatory practices, as all they want to get from people are lots of their money.
Their Peta account, which is the highest tier of all, has a ridiculous $50,000. Luckily, the amount is so high that no one would do it and bite the bait.
Most offshore brokers with very high amounts of deposits are often partnering with welcome deposit bonuses that can sometimes go up to 100%, depending on the scammers' mood. However, to make things formal and believable, most of them lower it down to %50. Knowing that they have only limited time for a promotion like this, they will be pressured into thinking if they should drop their funds to claim the enormous bonus amount. However, since we already know that they are a scam website, there's no way to get the funds you have earned through trading and depositing.
Legal Terms Modifications
There are some cases where CrowdTechTrade would change things from the terms and conditions to the website. Modifying legal documents is a crime, so make sure to never fall victim to this and make sure to read every terms and condition indicated in the forex brokers so that you'll be prepared in case things turn south.
CrowdTechTrade's Mega account, the lowest tier one, has a maximum leverage of 1:500. Many investors already consider this amount risky, which is also agreed upon by many financial institutions in the UK and the US. If you're looking for a broker, you should always check their maximum and minimum leverage that they offer on their account tiers, as it could heavily change your experience.
For CrowdTechTrade to add maximum leverage like this on their lowest tier is already very sketchy. Although this improves on the next tiers, the minimum deposit that they also carry cancels out everything about the leverage.
Poor Website Optimization
Compared to other brokers that are verified and regulated, CrowdTechTrade's is very unpleasant to the eyes. Everything is full of unnecessary texts and objects that are better removed as they hinder a good user experience. Having an unoptimized website is also an essential throwaway. The broker is a scam as they don't have that much time to customize and make the website presentable.
Conclusion
CrowdTechTrade's website and many services offerings quickly tell that they are a completely useless website. It would help if you did not waste your precious time on them. The best course to do here is to forget about CrowdTechTrade and look for a better broker that will satisfy your needs, preferably a broker with a low minimum deposit requirement and reasonable leverage.