Website URL: https://bitxtream.com
Founded: 2021
Regulations: Not Regulated
Languages: English
Deposit Methods: Bitcoin, Bank Transfers
Minimum Deposit: $100
Free Demo Account: Available
Number of Assets: N/A
Types of Assets: Forex, CFDs (Stock Indices, Energies, Metals, Commodities)
Trading Accounts and Conditions
BitXtream offers its clients the following trading accounts:
Standard Account: This is a beginners' account with a deposit range of $100 to $2,499. Spreads are supposed to be as low as 0.03 pips for the EURUSD pair.
Gold Account: This is a positional account with a deposit range of $500 to $4,999. Spreads are supposed to be as low as 1.3 pips for the EURUSD pair.
VIP Account: This account type is for scalpers and the deposit range is from $1,000 to $9,999. Spreads are supposed to be as low as 0.1 pips for the EURUSD pair.
ECN Account: This is positioned as a professional account with a deposit that starts from $5,000.
The leverage for all of these account types is a maximum of 1:500. The Gold Account is the only account that does not have any commissions.
BitXtream – Advantages
The single advantage that we could find in this broker is its offering of the MetaTrader 5 software. This is one of the best platforms in the world, offering a wide range of charting tools, market analysis tools, automatic trading options and much more.
Considering that this broker is actually pretty disreputable, we are surprised that it is offering a fully-functioning trading software – one that we were able to access and use their demo account.
BitXtream – Disadvantages
Do not let the presence of the MetaTrader 5 platform sway you. This broker has more wrong with it than you could imagine. Read on to find out more:
BitXtream claims to be owned and operated by Optimum Standard International Group (SVG) Limited, a company supposedly based in St. Vincent and the Grenadines, with offices in London.
This broker also claims to be fully regulated by the FSA (Financial Services Authority) of SVG, and then it goes into great detail about the stringent measures this authority takes to regulate forex brokers. All of these are lies. SVG's FSA has issued a public notice that states that it does not offer any form of regulation to forex and CFD brokers. So, everything BitXtream has claimed about its SGV regulation is a lie.
Furthermore, to operate out of the UK, a broker needs to be licensed by the Financial Conduct Authority (FCA) there. Anyone can access the FCA's online register and check the list of brokers that are registered with this regulator. We did and we found out that this broker is definitely not listed with the FCA. Another set of lies, then. Of course, considering the leverage this broker offers, we know it is not regulated by the FCA, but we will give more details about this issue later in our review.

$100
Minimum Deposit
Plus500 is a FTSE 250 listed brokerage providing online trading services in CFDs, across 2,000+ securities and multiple asset classes.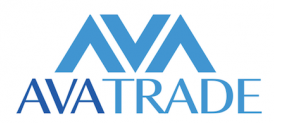 $100
Minimum Deposit
The company was created as a combined effort of financial professionals and experts in web-commerce with the goal of perfecting the online experience for retail traders.
Issues with Funding Methods
Another red flag to watch out for is this broker's funding options. BitXtream claims to offer reputed funding options such as Neteller and Skrill, but these are yet more lies. The only way that you can make deposits is by Bitcoin, Razorpay (an Indian wallet) or Bank Wires.
None of these options are great when you're dealing with a scam broker such as BitXtream. Crypto payments are completely irreversible, as are bank wires. Which means that once your money is gone, there is no chance of your ever getting it back, no matter where you file a complaint.
Razorpay so far does not have a very reputation as a money transfer option, so we would not recommend trusting this funding method either.
Another big sign that a broker is a scammer is no legal documentation. We checked and could not find anything that could even remotely be called a contract anywhere on BitXtream's website.
This is a huge issue since that contract (called Client Agreement, User Agreement, Terms and Conditions, Terms of Service, etc.) is what tells you will get with a broker. It tells you what your fees and commission will be, what your withdrawal policy will be, etc. Without these terms in place, the broker can do what it wants with your funds, and you will not be able to object to it.
Now to address the issue of leverage. BitXtreme offers its clients a leverage that goes as high as 1:500. Leverage is a dangerous tool to use while trading. While there is a chance that a trader could get some serious returns when using leverage, the chance of losing that money is much higher. Brokers – the regulated ones – publish how many of their clients have lost money while trading. You would be surprised to know that as much as 85% of traders lose money while trading.
And due to the massive volatility of the forex market and the higher chance of losing money to making it, many financial authorities have placed limits on how much leverage brokers can offer. With regard to BitXtream, since the broker claims to be based in the UK, the FCA's regulations would apply. And the FCA has placed a limit of 1:30 as the maximum leverage its brokers are allowed to offer. Therefore, a leverage of 1:500 is not only much too high and risky it is also illegal in the UK. Therefore, this broker is offering a leverage that is illegal.
Conclusion
Everything we have seen about BitXtream has shown as us that this broker is not one that you should trust. So, to answer the question of whether this broker is a scam, the answer is yes. BitXtream is a scam, and it would be in your best interests to stay away from this broker.