Website URL: https://alltradesfx.com
Founded: 2020
Regulations: Unlicensed
Languages: English, All Google Translate Languages
Deposit Methods: Cryptocurrencies
Minimum Deposit: Unspecified
Free Demo Account: No
Number of Assets: Not listed
Types of Assets: Cryptocurrencies
Trading Accounts and Conditions
AlltradesFX does not offer any trading accounts. Instead, what it offers its clients is a kind of investment scheme. Take a look:
Starter Plan: The minimum deposit is $50 and the maximum deposit for this plan is $499. When you make this deposit, you get a 5% return on your investment.
Novice Plan: The minimum deposit is $500 and the maximum deposit for this plan is 1,499. When you make a deposit of this range, you will get a 7% return on your investment
Basic Plan: The minimum deposit is $1,500 and the maximum deposit for this plan is $4,999. When you make a deposit of this range, you will get an 11% return on your investment.
VIP Plan: The minimum deposit is $5,000 and the maximum deposit for this plan is $10,000. When you make a deposit, you will get a 13% return on your investment.
Platinum Plan: The minimum deposit is $10,000 and the maximum deposit is $50,000. When you make a deposit, you will get a 16% return on your investment.
Regional Rep: The smallest deposit for this plan is $50,000. If you make a deposit in this plan, then the return on your investment is 18%.
There is also some kind of a referral plan, which consists of 3 levels. You can earn commissions of 7%, 2% and 1% with this plan.
There is no mention of a trading platform or trading conditions.
AlltradesFX – Advantages
AlltradesFX is not even a forex broker – it is a scam and there are no advantages to trading with it.
AlltradesFX – Disadvantages
Here are the many reasons why you should never trade with a broker like AlltradesFX:
The first thing a trader must check about a broker that they want to sign up with is whether the broker is legally regulated or not. Regulated brokers are bound by laws to ensure that their clients' funds are safe and responsibly handled. Clients are also afforded protection against broker bankruptcy and fraud through compensation schemes. When you deal with an unregulated broker, you get none of these benefits, and that means that your hard-earned money is not safe. Thus, step one before enrolling with a new broker is to check its credentials.
So, we checked AlltradesFX's credentials. And they fell massively short.
AlltradesFX claims to be based in Essex, England and that it is registered in the UK. Which means that it should be regulate by the Financial Conduct Authority of the UK. However, when we checked the Authority's online register of regulated companies, we did not find AlltradesFX listed there. This means that this broker has lied about operating illegally, which also means that it is a scammer.
Dealing with such brokers means that you will not be given any protection from regulators. Regulated brokers have to maintain segregated accounts (not mix their money with yours), have to ensure negative balance protection, and participate in a kind of insurance program wherein they would need to compensate their clients in case they go bankrupt or are involved in fraud.

$100
Minimum Deposit
Plus500 is a FTSE 250 listed brokerage providing online trading services in CFDs, across 2,000+ securities and multiple asset classes.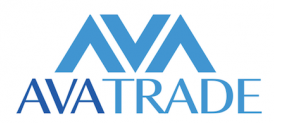 $100
Minimum Deposit
The company was created as a combined effort of financial professionals and experts in web-commerce with the goal of perfecting the online experience for retail traders.
The fact that AlltradesFX is operating illegally is something that regulators have noticed. The CNMV (Comisión Nacional del Mercado de Valores) which is the regulator in Spain, has issued a public warning against this broker for operating in its jurisdiction without the proper licenses and permissions.
A regulator would not issue a warning without having received a large number of complaints about a particular broker. Therefore, when such a warning is issued against a broker, you can be sure that it is because that broker has already scammed many unsuspecting traders.
AlltradesFX is not really a broker – it is only pretending to be one. Therefore, it hasn't even bothered with offering a basic trading platform. There is no way that any trade can be executed with this broker. All you can do is give them your money and they will invest it for you according to one of their many fake investment plans.
And since they do not have any trading platform, it is of no use to talk about the trading conditions – since they don't exist either.
The only way that you can make deposits is using cryptocurrencies. There cannot be a stronger indication of a scam than this. Cryptocurrency transactions are dangerous because they are completely untraceable and irreversible. Once you have made payments in cryptos, there is no way for you to the trace the money again or ever get it back.
This is the reason why it is recommended that you use a credit card or a debit card for your initial transactions with a new broker. This way, in case you are scammed, you can file for a chargeback and have a chance of getting your money back.
Another clear sign of a scam is the absence of legal documents. AlltradesFX does not present any legal documents. There is no contract which details the terms of the service provided by this broker. Which means that if you sign up with AlltradesFX, you are giving them the right to anything they want with your money. So, if you get scammed, there is pretty much nothing you will be able to do about it.
Conclusion
AlltradesFX is just another one of the scammers that have mushroomed so much in the last few years. It would be best to steer clear of this broker and look for one that is operating with the appropriate licenses and regulatory permissions, preferably from reputed authorities such as the FCA or even the CySEC.