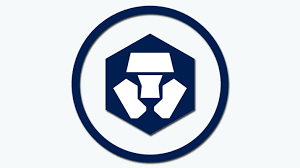 Crypto.com is a full-service cryptocurrency platform where users can buy or sell crypto, securely store their digital assets, and make everyday purchases using their crypto balance. Whether you take advantage of one or all of the company's services, you can monitor and manage all of them in one convenient mobile app (or on the web-based desktop platform if you prefer). The company prioritizes high security, low fees, and tons of opportunities to earn interest and rewards. Learn more about what users can expect from the company in our Crypto.com review below:
Crypto.com offers all the popular crypto services you need from buying coins on their exchange through to spending it on your everyday purchases. Here are their main service offerings:
Crypto.com recently partnered with Visa to offer a range of crypto Visa cards to its users. There are five card tiers ranging, each with its own unique set of rewards and perks. At the lowest tier, Midnight Blue card holders earn 1% back (paid in CRO). At the highest tier, Obsidian card holders earn 8% back.
Higher tier cards also offer full reimbursement on monthly subscription fees to services like Netflix, Spotify, Amazon Prime, and more when you pay for the service using your crypto card.
Crypto.com Exchange
On the Crypto.com exchange, users can trade over 150 cryptocurrencies pairs on their exchange platfrom. You can purchase crypto using your debit or credit card or over 20 fiat currencies in their mobile app.
For users who have completed advanced verification requirements, the exchange also offers 3x margin accounts with variable rates depending on the currency borrowed. 3x means your account can be leveraged up to 3 times your balance.
Traders who meet eligibility requirements can apply for the VIP program to receive additional incentives and perks. There are 3 tiers, based on your monthly trading volume as a percentage of the exchange's total trading volume. VIP perks include:
Reduced maker and taker fees
Early access to new products and features
Complimentary Crypto.com Visa Card
50% commission on trading fees collected from your referrals
Exclusive research reports
Your own dedicated VIP account manager and API tech engineer
OTC Block Trades
Crypto.com Tax
One of the most unique services you'll find is the free crypto.com tax service. It's fully integrated with all popular exchanges and wallets, completely free of cost, and has a very user-friendly interface that makes it easy to figure out your crypto taxes. (Full support for the US and Canada and more jurisdictions to come).
Crypto.com seeks to set itself apart from other crypto exchanges or wallets by avoiding fees as much as possible and offering low fees when they can't be avoided. In addition, they offer a ton of incentives to offset fees and encourage you to become an active crypto trader in their exchange.
The fees you'll pay depend on the kind of trading you do and which services you're using. Here's an outline of some of the fees you might encounter:
2.99% to 3.99% debit or credit card processing fee their mobile app, depending on your region. This will be charged each time you buy crypto. However, Crypto.com is now offering new app users a 30 days zero card fee promotion to purchase any crypto free from additional charges.
0.10% to 0.16% taker fee per order, depending on your past 30-day trading volume. This is the fee charged for orders that are filled immediately. It could be reduced to zero if you staking CRO, please refer to their fees table.
0.04% to 0.10% maker fee, depending on your past 30-day trading volume. This is a fee placed on buy or sell orders that are not fulfilled immediately (e.g.- because you placed a limit order).
Wallet withdrawal fees, depending on the coin you're withdrawing.
0.015% to 0.04% taker fee on derivatives.
0% to 0.025% maker fee on derivatives.
Visa card withdrawal fees, depending on which tier card you have.
Network fees for transactions made with the DeFi Wallet.
One of the cool things about the exchange, though, is that there are ton of user incentives designed to encourage you to trade more. The fee schedule, for example, is tiered based on trading frequency. The more you trade, the less you pay. Here are some of the other incentives crypto.com offers:
2% deposit bonus on any crypto deposits (paid in the form of CRO, Crypto.com's own coin).
20% to 100% rebate on trading fees and margin rates when you stake or pay those fees with CRO.
Up to 10% per annum interest, paid daily, when you stake CRO for 180 days.
Daily interest earned for holding crypto in your exchange account. They refer to this as "soft staking." The difference between this and regular staking is that there is no lock. You just maintain a balance in your account and earn daily interest for doing so.
50% discount on coins during Syndicate events when you meet certain participation requirements.
Crypto.com takes the security of users' accounts seriously. On the asset side, 100% of cryptocurrencies are stored in cold storage (i.e.- offline, where hackers cannot get to it). Your fiat currencies are kept in regulated banking institutions where they will be insured and protected according to your local government's regulations.
On the software side, crypto.com uses multifactor authorization to access your account. That includes password protection, email or phone verification, and biometrics. Software is regularly peer-reviewed and updated to include the latest security features.
All withdrawals are protected through email verification and mandatory whitelisting of any external addresses. If you didn't whitelist the address, the withdrawal won't process.
Crypto.com offers 24/7 support via in-app chat and email. It's clear Crypto.com's customer service could be improved. Complaints are largely about slow response times and a lack of support in addressing issues. Service does get better as you reach higher tiers and one of the perks of the VIP program is a dedicated account manager so high frequency traders might not have the same frustrations as less frequent users.
Crypto.com offers one of the best crypto apps on the market. It's a fully functional, user-friendly mobile app where you can do anything you could do on the web-based desktop platform. For those who prefer to do everything via their phone or tablet, you could manage your wallet, place trade orders, monitor your Visa card transactions, and more without ever logging in on a desktop.
As a one-stop crypto shop with incredibly low fees, Crypto.com is tough to beat. With one app, you can buy or sell over 100 currencies, manage your coin wallet, spend crypto using your crypto.com Visa card or mobile payment platform, and earn interest and rewards daily. While customer service could be better, those who value convenience and affordability will really appreciate the ability to manage all of their digital assets in one secure location.
You'll be hard pressed to find a competitor that offers the range of services that crypto.com offers. Finding one that offers them at such low fee rates will be nearly impossible. This company is truly dedicated to making cryptocurrencies easier to integrate into your daily spending and more accessible to trade. Here's what makes Crypto.com different:
Low fees. Enjoy some of the lowest fees possible, even at the base rate for low-volume traders. As you trade more, you'll see some of those fees disappear completely.
A one-stop mobile app. Check your visa card balance and transaction history, buy, and sell crypto on the exchange, apply for loans, manage your crypto wallet, and deposit crypto—all in one app. This makes it so easy to keep track of all your digital assets.
Generous rewards and incentives. In addition to low fees, crypto.com offers so many ways to earn interest, rebates, and rewards on just about anything you do—even if all you do is hold coins in your wallet!
Maximum security. With rigorous compliance screening, 100% cold storage, constant software security updates, multi-factor authentication, and withdrawal protection, this is one of the most secure places to store your crypto.
Crypto.com has such a wide range of services that's suited to just about any user. Investors will enjoy the low fee buy and selling of crypto on the crypto.com exchange (along with the margin accounts and derivatives trading features). Meanwhile, those who don't want to trade can still earn interest in their crypto.com wallet, just for holding coin.
Frequently Asked Questions
Is Crypto.com trustworthy?
While it had a mixed reputation in its early years, the Hong Kong based company has taken great strides to increase trust in its services. Trust-building measures include dramatically improved safety measures, tons of incentive programs, and lower fees. As a result, the number of users has increased dramatically, exceeding 10 million users in February 2021. With more and more users trusting the platform, it's clear the site has done a good job of repairing its reputation.
Can you withdraw money from Crypto.com?
Yes, there are a number of ways to withdraw money from Crypto.com:
Withdraw crypto to your crypto.com app or to an external wallet.

Users who set up a fiat wallet can sell crypto to that wallet in order to withdraw cash in the chosen fiat currency.

Withdraw cash from almost any ATM using the crypto.com Visa card.